An earlier post about a Lemania-powered Tissot chronograph talked a bit about how I'd bought another – lesser? – watch which came with the correct bracelet for the chronograph, so I could swap it over. An eagle-eyed reader pointed out that the PR-516 dive automatic style watch had some famous association – namely that Roger Moore had worn one while filming Live and Let Die.
On a Twitter thread, a discussion took place about Sir Rog wearing his own Tissot, though I think the author got the slightly wrong model – I believe it's not a 44554 "Visodate" Seastar, but a visually similar PR-516 Automatic.
Here's mine: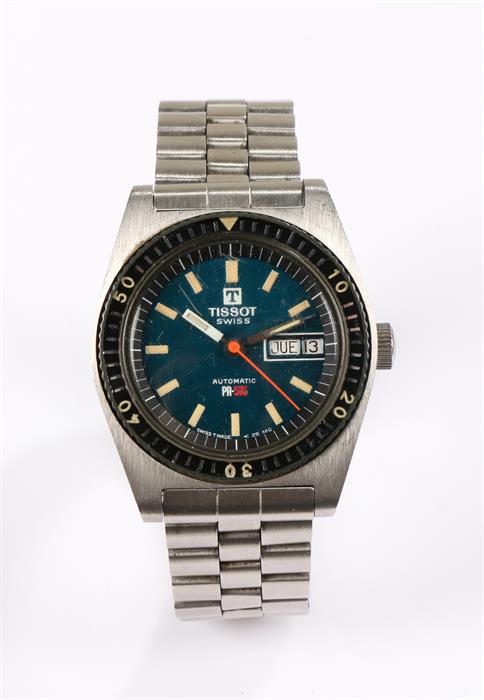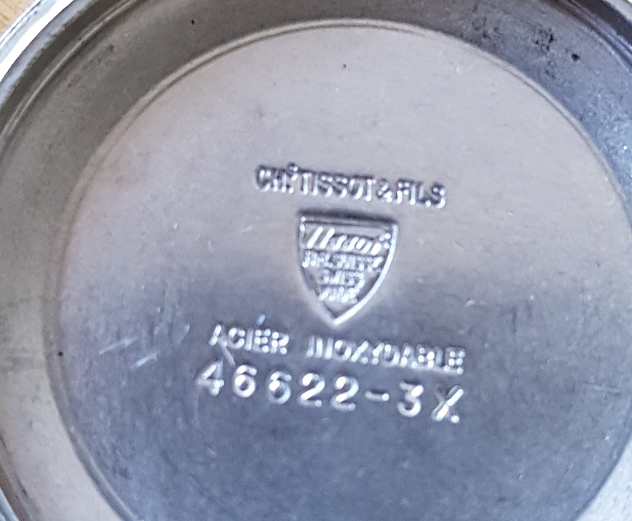 Since I bought it as a donor for the bracelet to fit to the chrono, I've switched it to a tropic-style strap (as it suits the dive-watch vibe).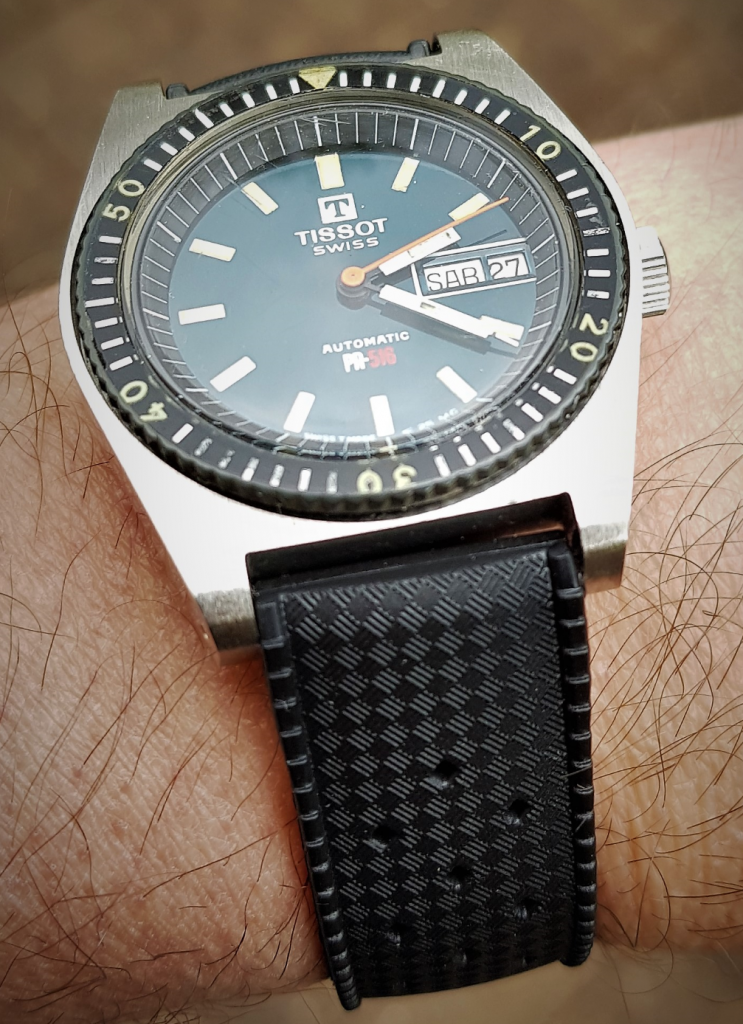 I think Moore's watch is a similar variant, though with no day – just a date window. I reckon I can see the 2-line AUTOMATIC / PR-516 (with the numbers in red) in some publicity pictures of Roger during the filming of Live & Let Die: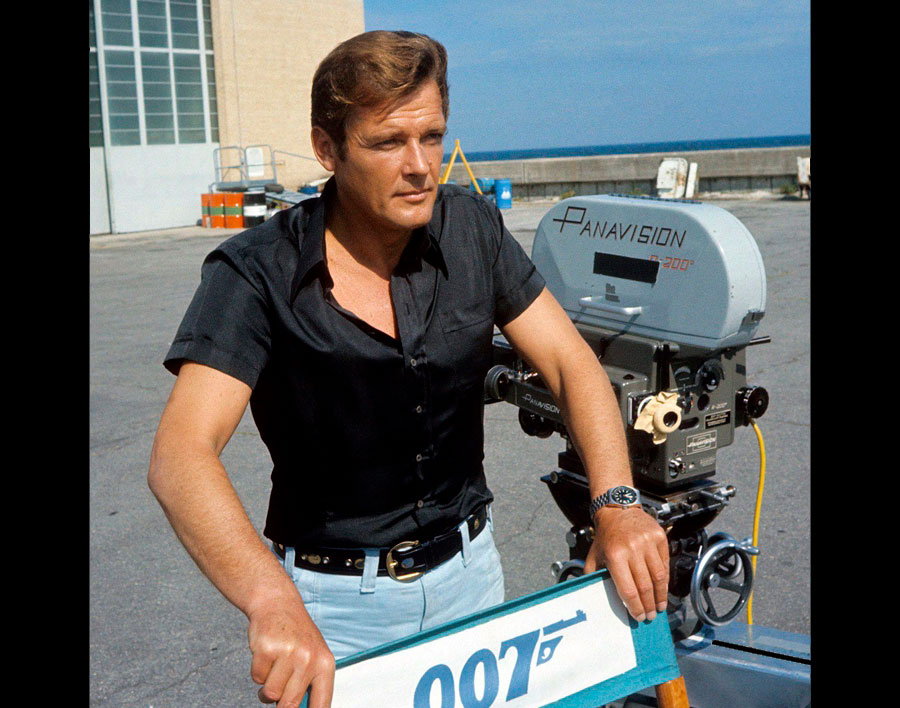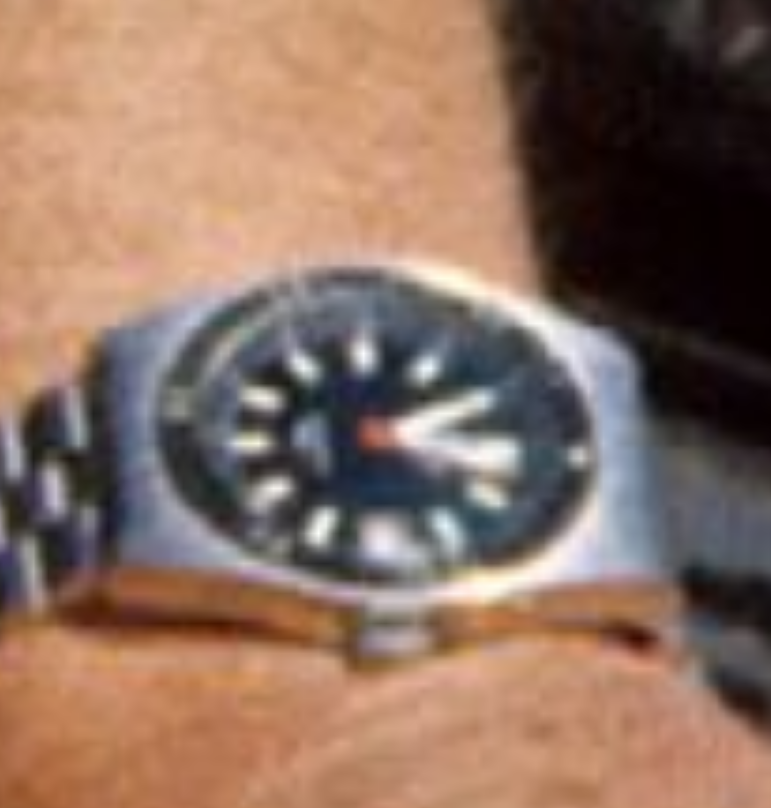 It's somewhat ironic that during Live and Let Die – the first Bond film which made a big deal about his watch, it being a Rolex Submariner with a super-strong magnet, that features prominently – the props people somehow let Moore away with wearing his own Tissot during filming… even though earlier in the same scene he used his magna-Rolex to try to break a boat free from its mooring.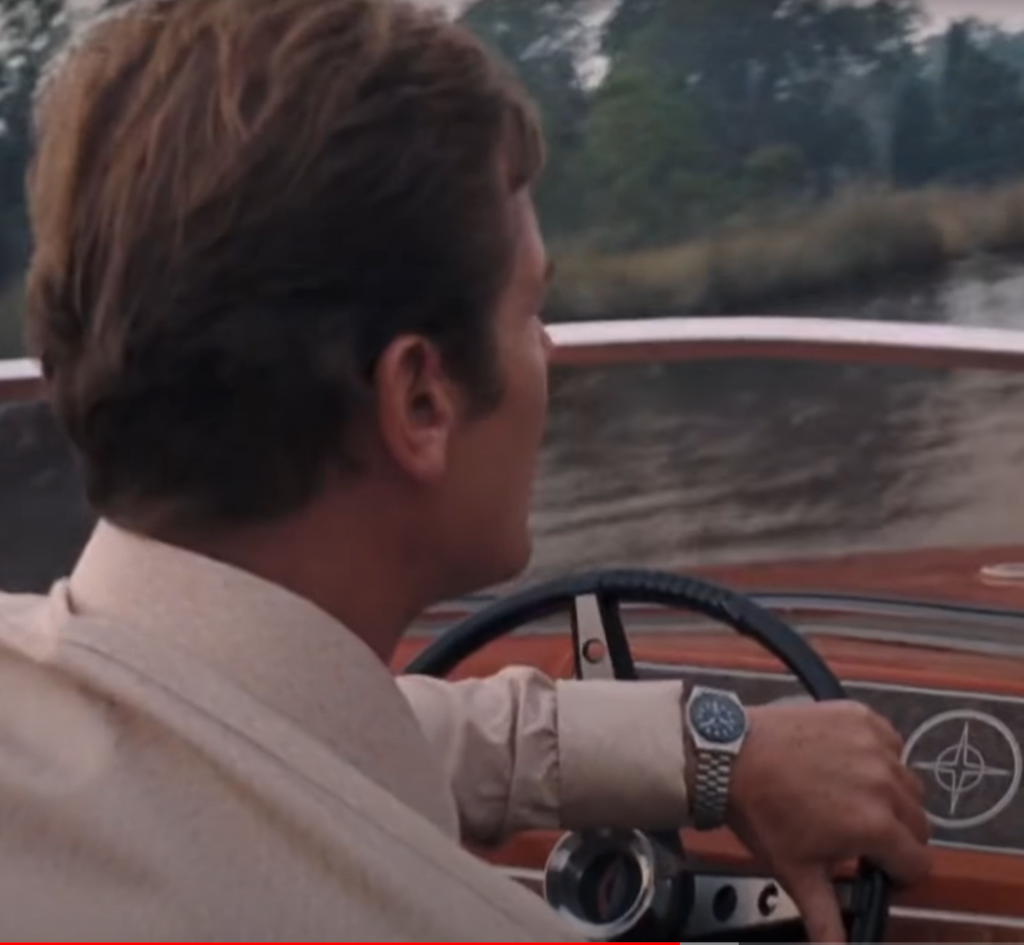 Here's a similar one, found on Pinterest –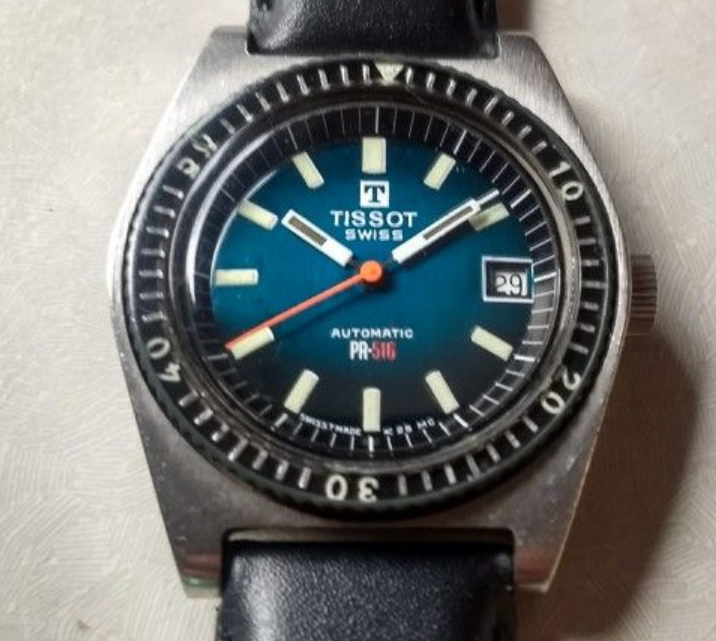 … and it's also photographed fairly extensively on a Swedish watch forum – Avslutad – Tissot PR-516/Seastar "Roger Moore". | Klocksnack and on TZ_UK
It's likely that the non-day version is a similar reference number but I've yet to see inside one – Tissot certainly used nnnnn-xx as a reference number format, where the last two digits defined variants of the same case/movement.