A long time ago, in a land far, far away… there was a guy called Chuck Maddox, who was a fanatical watch collector and one of the first to prolifically publish online about the various things he came across. He died unexpectedly in 2008, and a group of friends collected all of his written work and host it on www.chronomaddox.com.
Chuck liked to give names to watches, and some of his nicknames stuck and are now used routinely when discussing watches, especially when trying to sell them. He bought an Omega Seamaster reference 145.0023 nearly 20 years, with a particular black coating on the steel case and musing that it was the kind of watch Darth Vader would wear, he referred to it as such.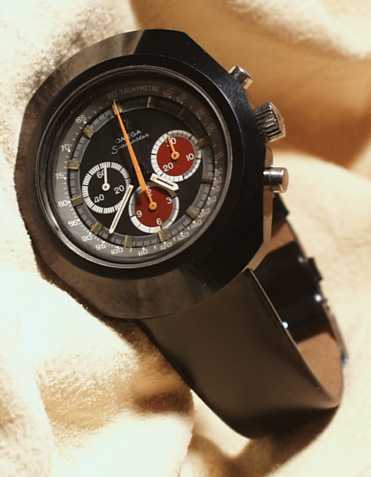 image from http://www.chronomaddox.com/darth_vader.html
As a contrast, the non-plated version of the same watch was nicknamed the Anakin Skywalker – as it hadn't turned to the dark side, yet…
image from https://www.omegawatches.com/watch-omega-seamaster-omega-st-145-0023
Both of these have a fairly distinctive case shape and coloured dial, but another pair of variants had a similar kind of case and a simpler dial, with reference 145.024 – since they followed the Anakin and Darth, Chuck referred to these as "Jedi", first his own silver-faced watch: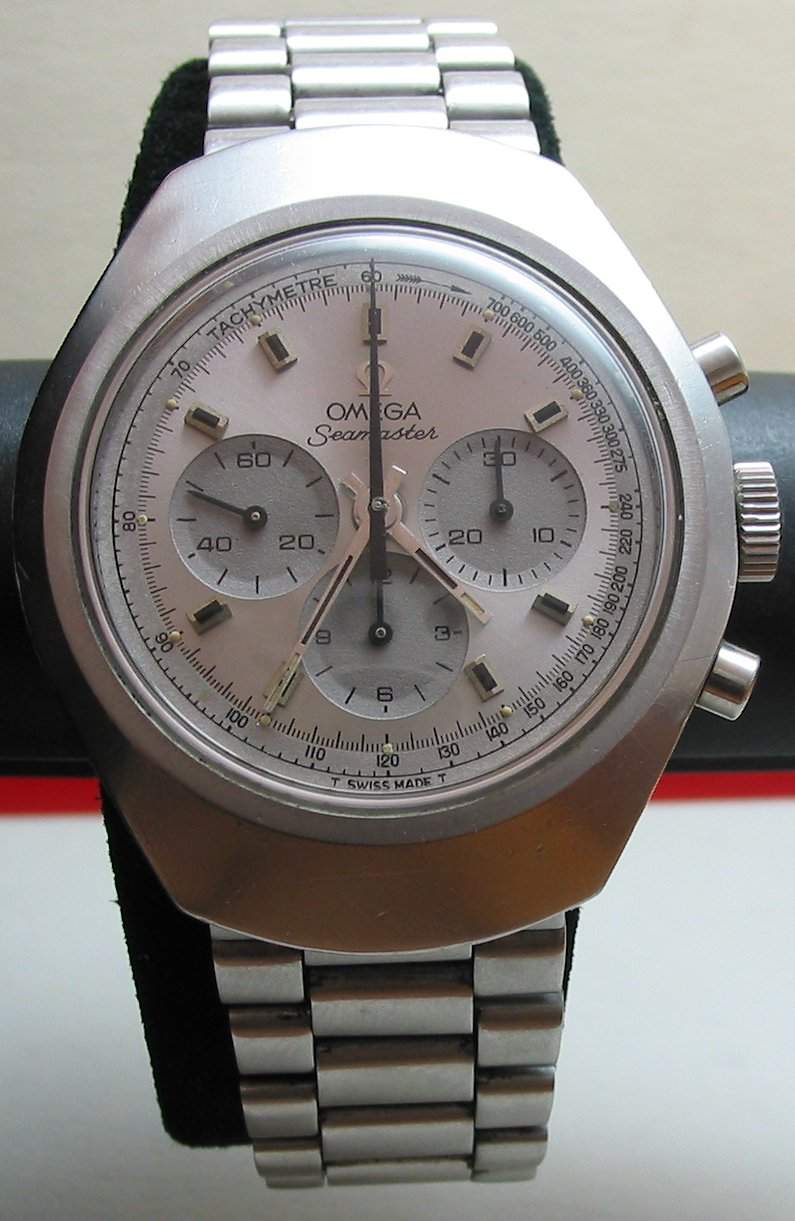 image from ChronoMaddox.com
… and later, a darker-faced watch which is the main subject of this post…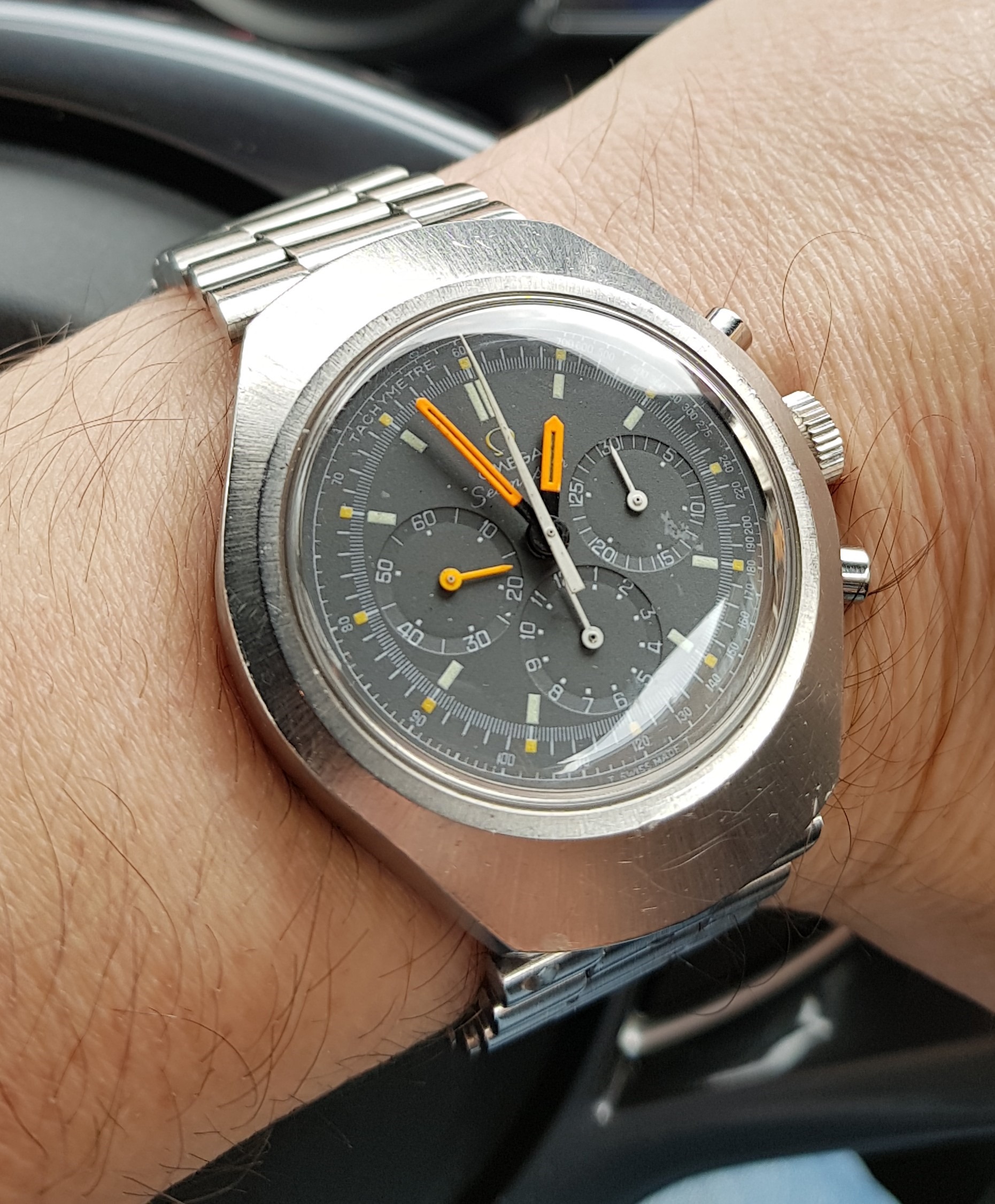 This watch dates from 1970, and shares the same Lemania-based 861 movement of the Speedmaster of the same era. The dial layout is very similar too, except that the TACHYMETER markings are on the dial itself rather than on a bezel, and the sub-dials are "radial" in the way the numbering is printed, rather than all the numbers being "upright" as they are in Speedmasters…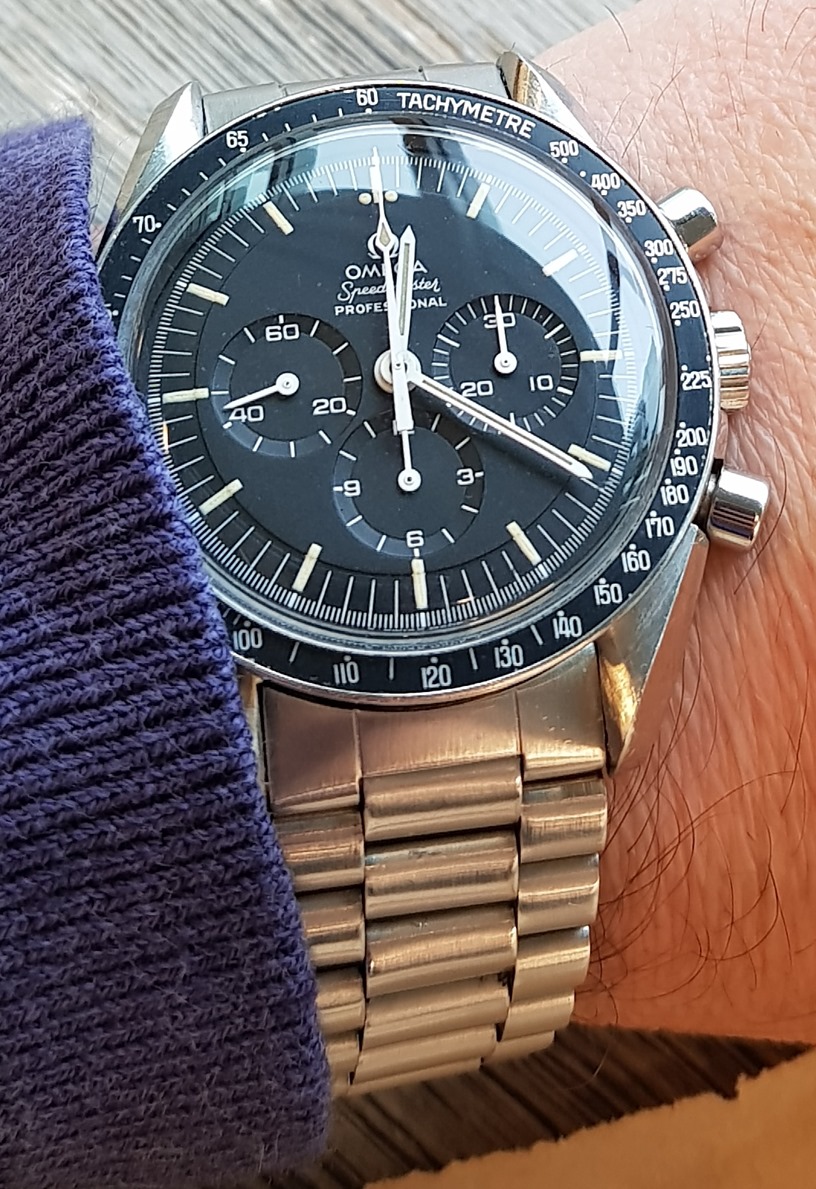 The "Jedi" (also known as "Flat Jedi" or sometimes "Real Jedi") is quite a strangely shaped watch, with a pretty flat profile and quite thin and exaggerated edges that protrude over where the bracelet or strap attaches. The outer surface has a sunburst finish which is a bit worn and scuffed on this watch: it is possible to have it "re-lapped" but that will inevitably remove some of the metal from the watch itself, and once you've taken it away it can never really go back…

it took me a while to find the correct bracelet – a 1116/148 if you must know these things – but I think it looks the part now!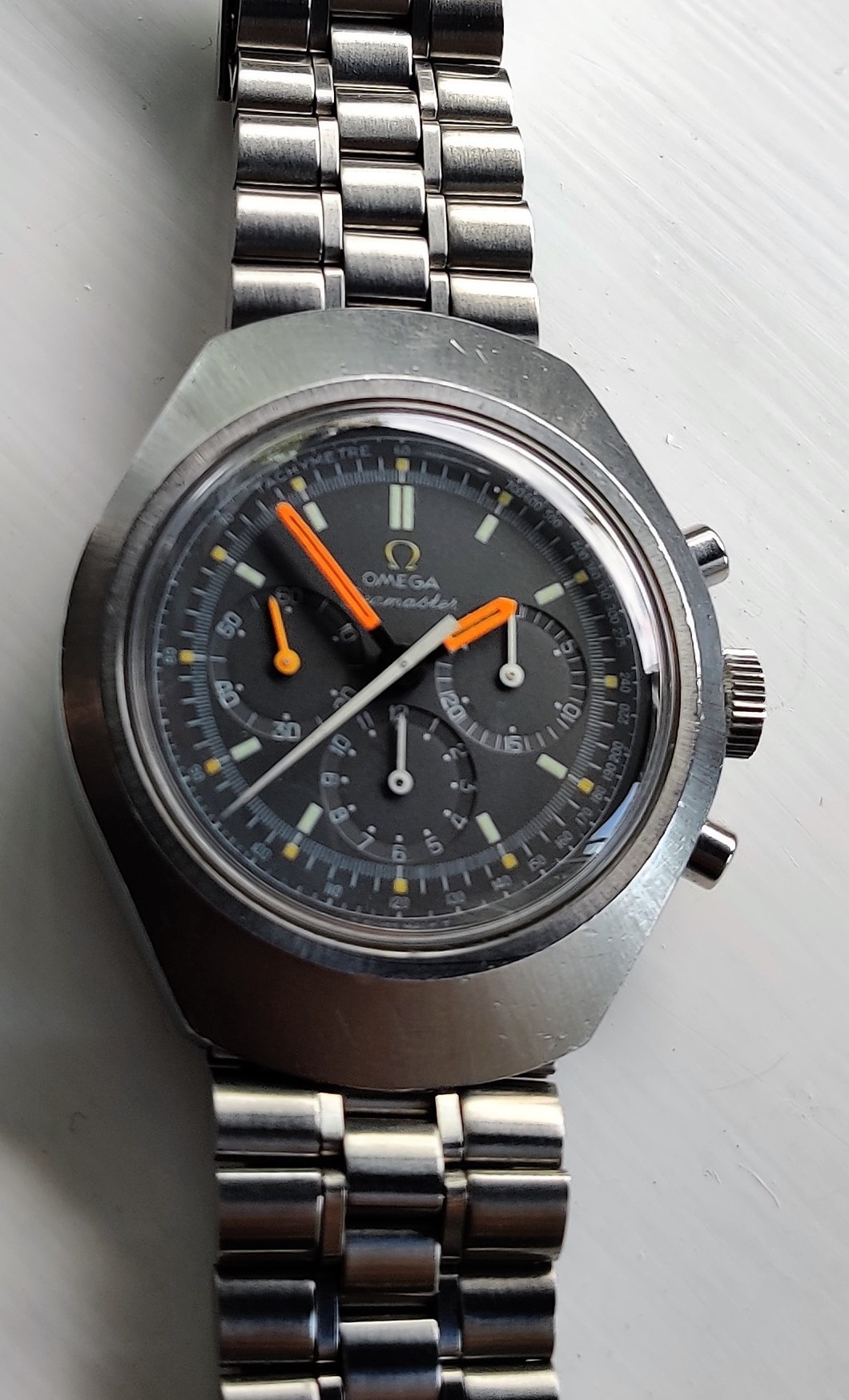 There's another square-cased watch that incorrectly is known as the Omega Seamaster Jedi, largely because an auctioneer mistook it and the name stuck: Fratello tells the story here.
If you want a Speedmaster with a radial dial layout, you'll need to track down a Speedy Tuesday, or the watch that inspired it – and only a couple have legitimately been sold in recent years – the Alaska III, as used on the Space Shuttle.