First of all, ask yourself – do you need to take the back off your watch? In general, you shouldn't as for most people, taking a watch apart will only lead to it being less good than when it was together. If in doubt, take it to a professional.
That said, watch nerds (WIS's if you like) quite like looking at the innards of their watch, even if it's just to photograph the serial number of a new acquisition. If you're going to send it off to service anyway, there's maybe lower risk so it can be quite fun.
Get tooled up
There are generally 3 types of watch back – press on, monocoque and screw back.
Those which press on need a knife (or ideally a proper case opener) to prise apart from the case, though some may be held in place with screws. Many cheap quartz watches will have some kind of press-on back, though they're found on all sorts – usually with a small recess between the lugs that you can insert the knife and twist carefully to pop it off.
Here's an example – it's a 1961 Seikomatic "Blue Yacht", a rare and beautiful little thing that was only made for a year or so.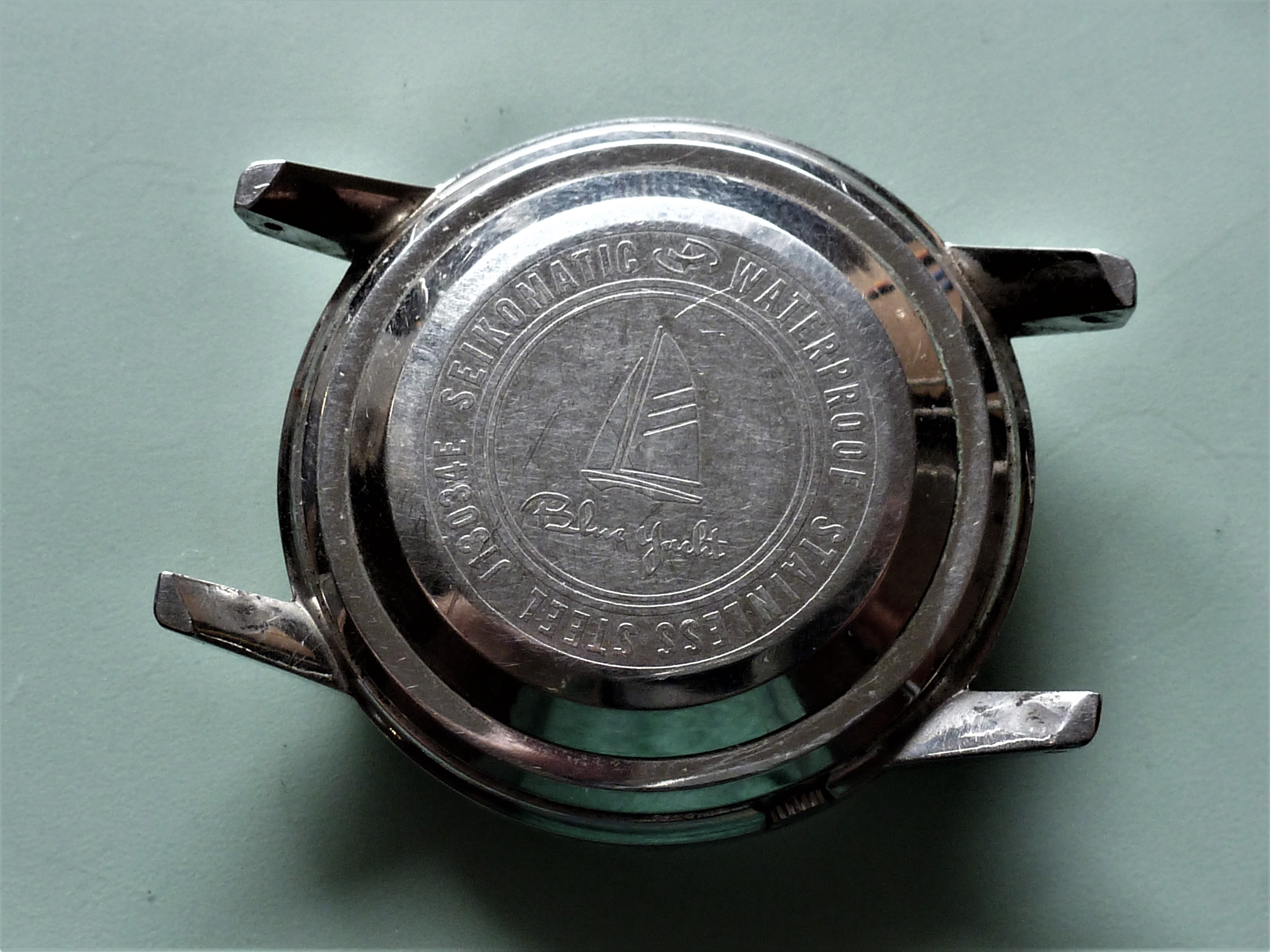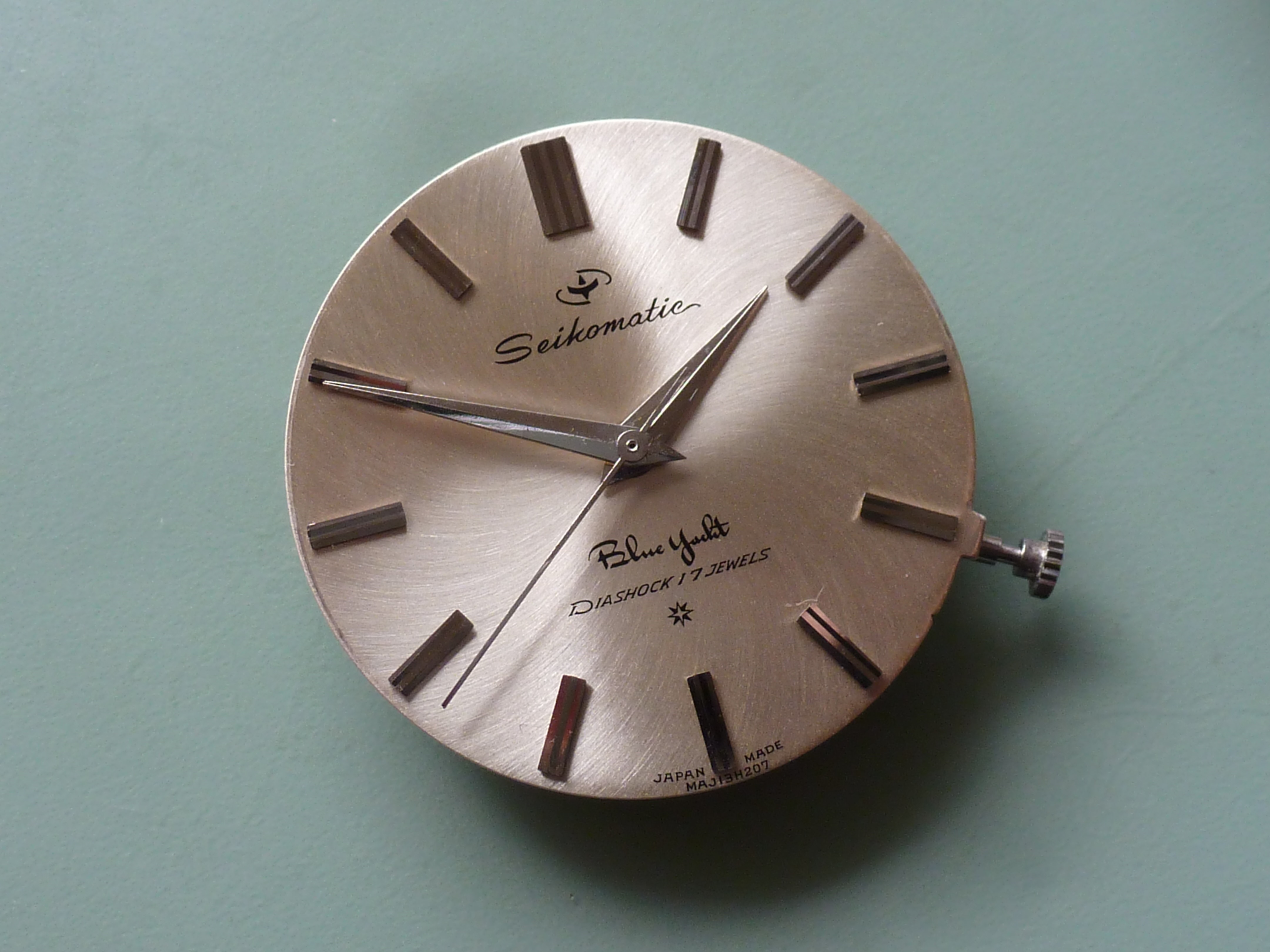 It's vaguely watertight, but "Waterproof" might be stretching it a bit. Let's just say, don't wear it when doing the washing up.
Monocoque or unibody
These are cases where to get the movement out, you need to prise the crystal off the front – an operation very much not for the faint hearted, and one that uses a frankly scary-looking tool called a crystal lift, which is basically used to grab the crystal and deform it in a circular fashion so that it can be separated from the watch.
Here's a crystal lift in action.
Screw-down cases
By far the most popular, these normally come with notches in the case back to facilitate easy removal, though it's not uncommon to see them with lairy big scratches that show someone has had a go at getting the back off and it hasn't worked out.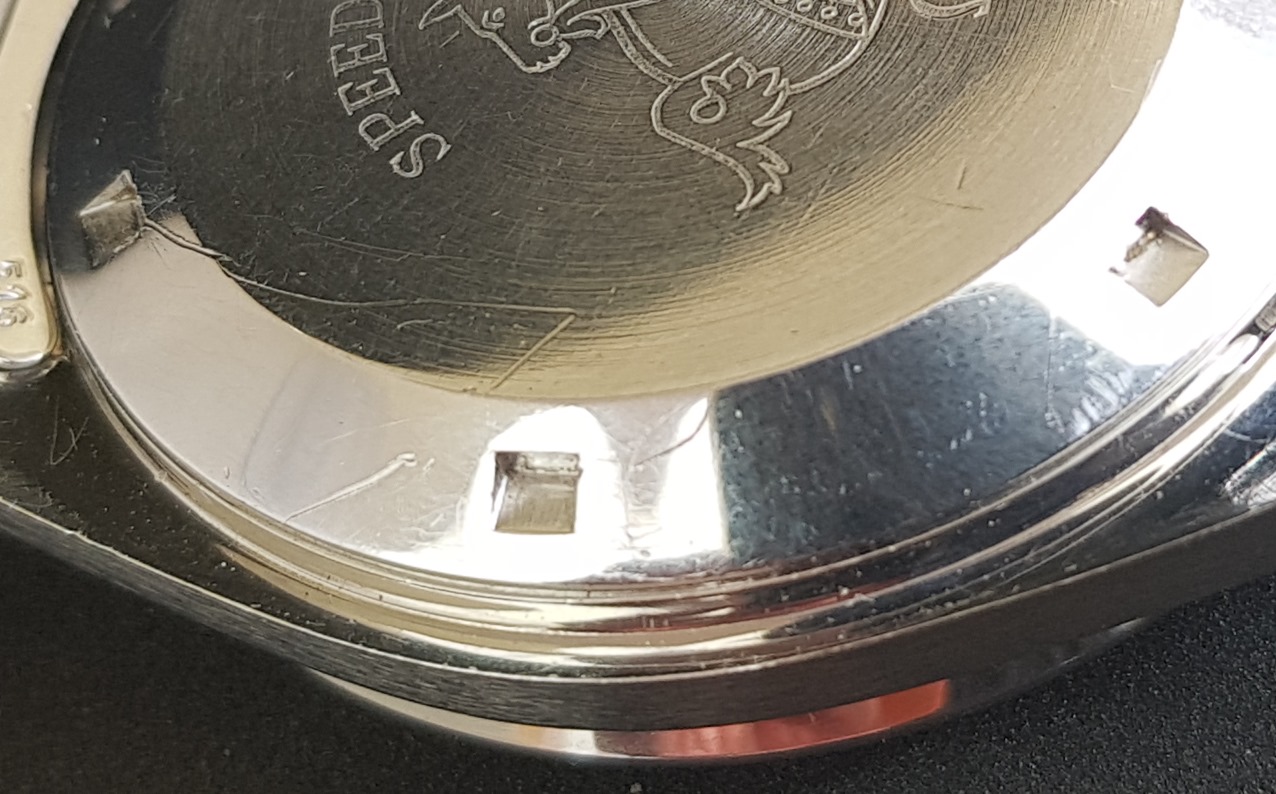 Do not ever use a pair of scissors to try this!
Some people use a 2-prong opener, though if the case back is good and stuck you might be asking for trouble.
Others will rely on a 3-prong job; the width between the two prongs at the top is adjusted with a thumbwheel, and twisting the handle moves the 3rd one up and down. These can be picked up for a few £ on Amazon or eBay if you're feeling brave.
Like most tools, the cheap ones probably seem like a good idea until you realise that the metal of the prongs is softer than the metal on your watch back, and gives way only to skite across the back and put a nice big gouge.
Unfortunately, some awkward watch manufacturers put screw-down case backs that don't have notches or anything to gain purchase on – necessitating more serious pressing/rotating tools, or reverting to a rubber ball…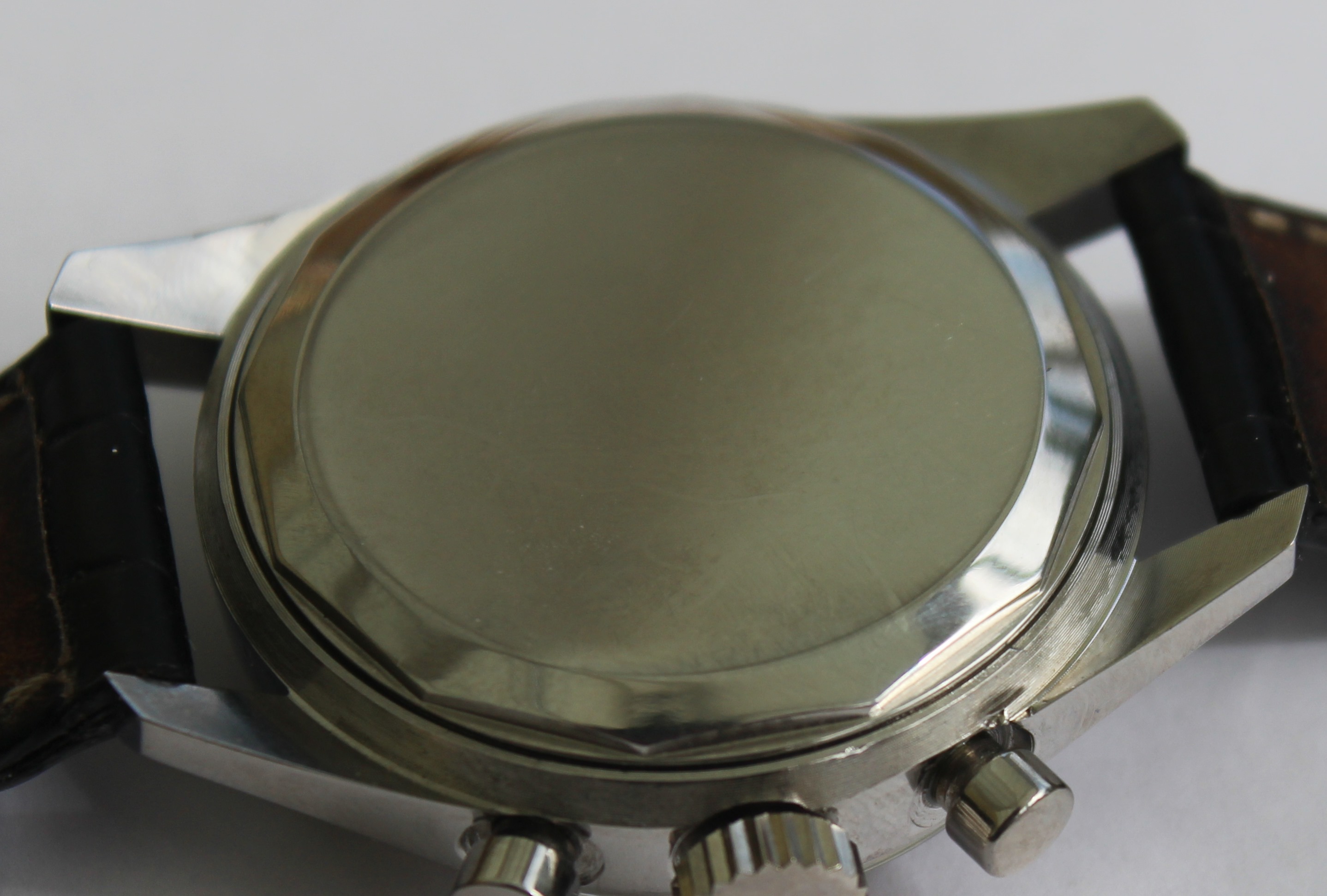 What to do if your screw-down case back won't shift?
I've had cases where a screw-down case is stuck tight and either won't shift because it's got nothing to grip, or it has notches but no amount of pressure with a case back tool was turning it, and I didn't want to risk engraving the case backs.
So here's a fairly quick & dirty but effective trick. Clearly, don't do this unless you're prepared that it might go horribly wrong. In other words, don't do it to an heirloom watch worth a fortune. And probably best not to do it in a dusty workshop (ahem).
Put the watch in something secure – ideally a case holder, in a vice.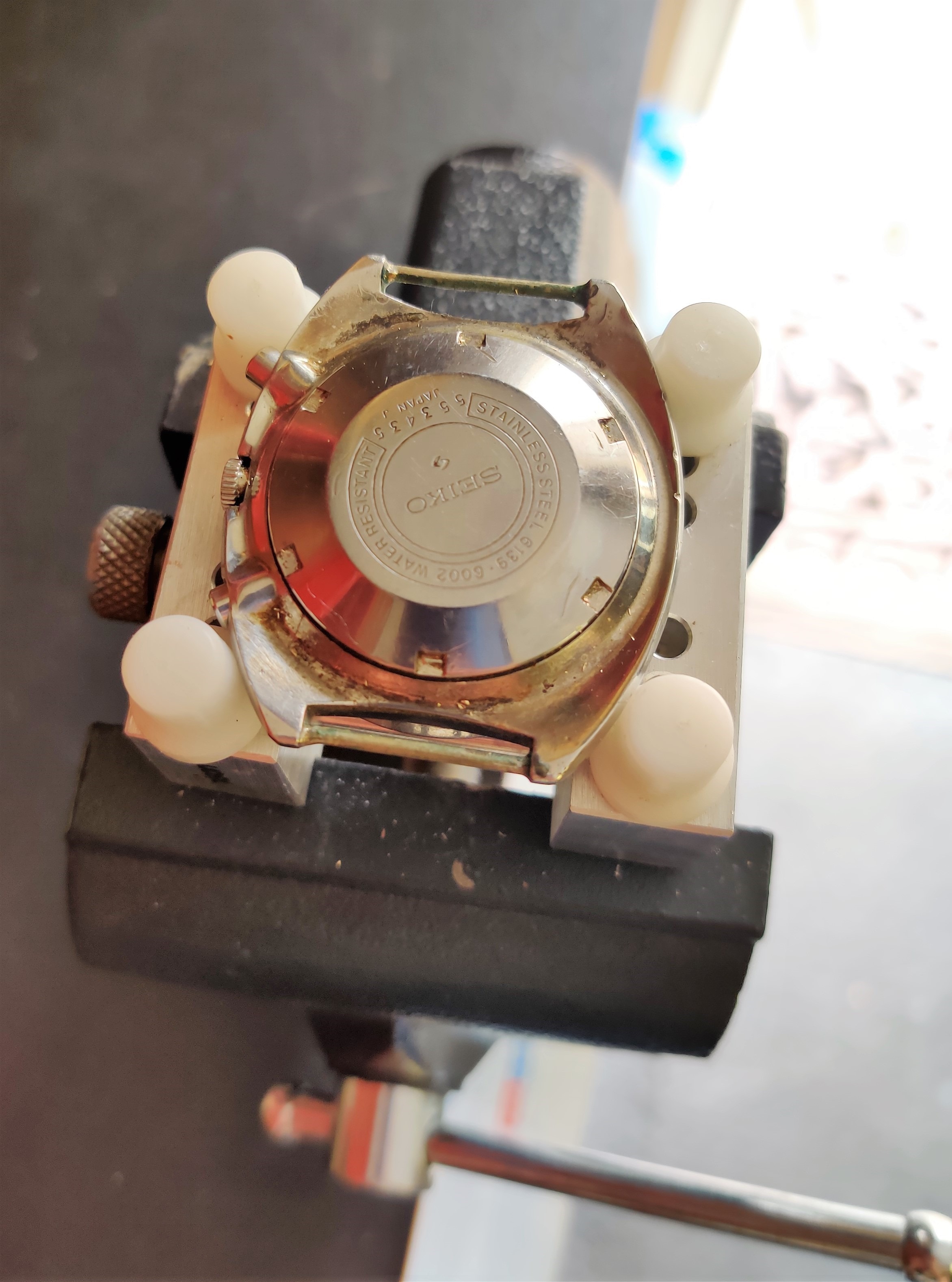 Take a 15mm or so socket and put a bead of superglue around the business end of it – ie the thin bit that normally goes over a nut you're using the socket to work on. If you like, put a little glue on the watch back too. Don't worry about using speciality stuff – I've a pack of 8 little tubes for £1 from a Poundstretcher which do just the job.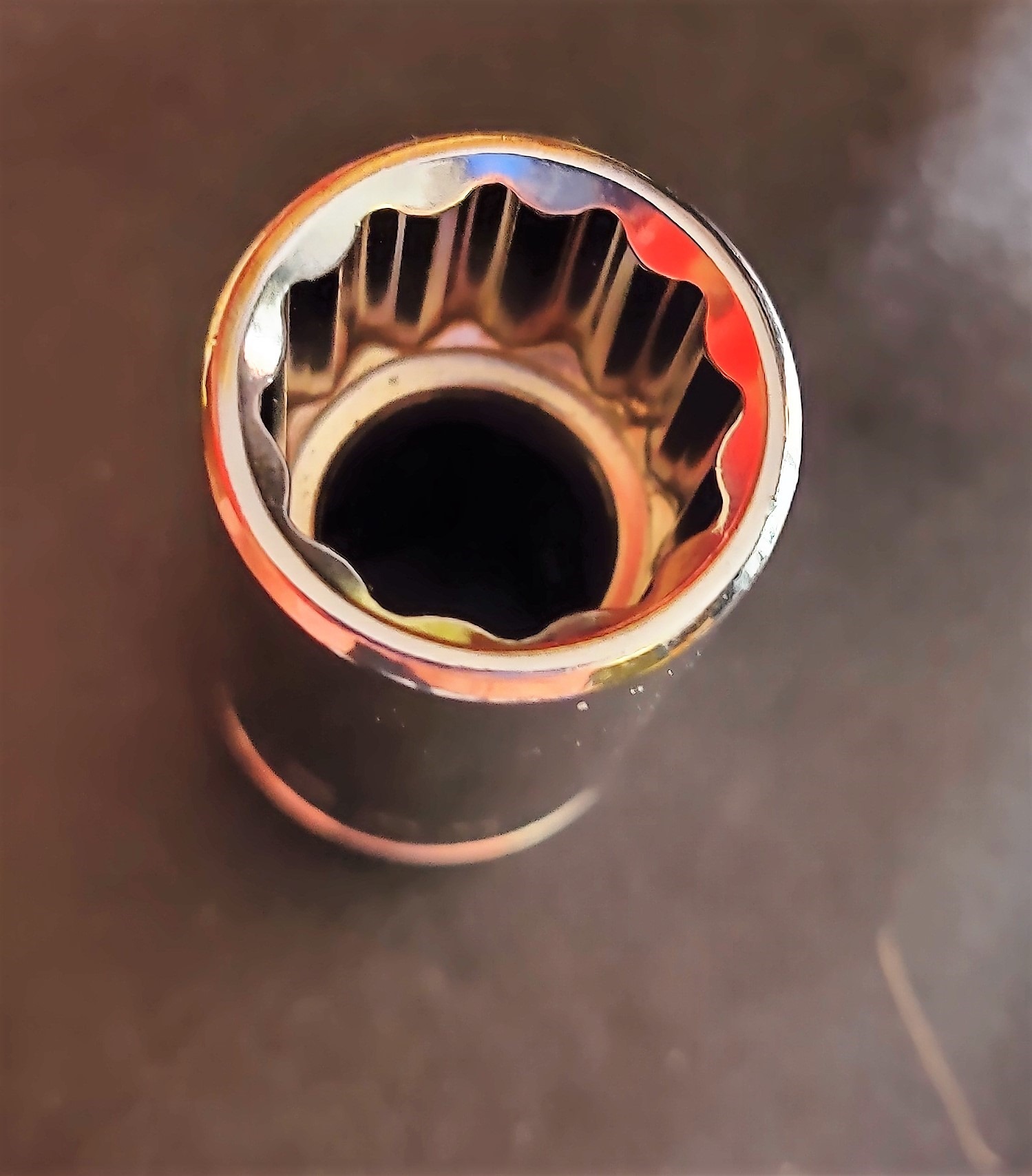 Now press it on and hold it for a few seconds so you're sure it's even…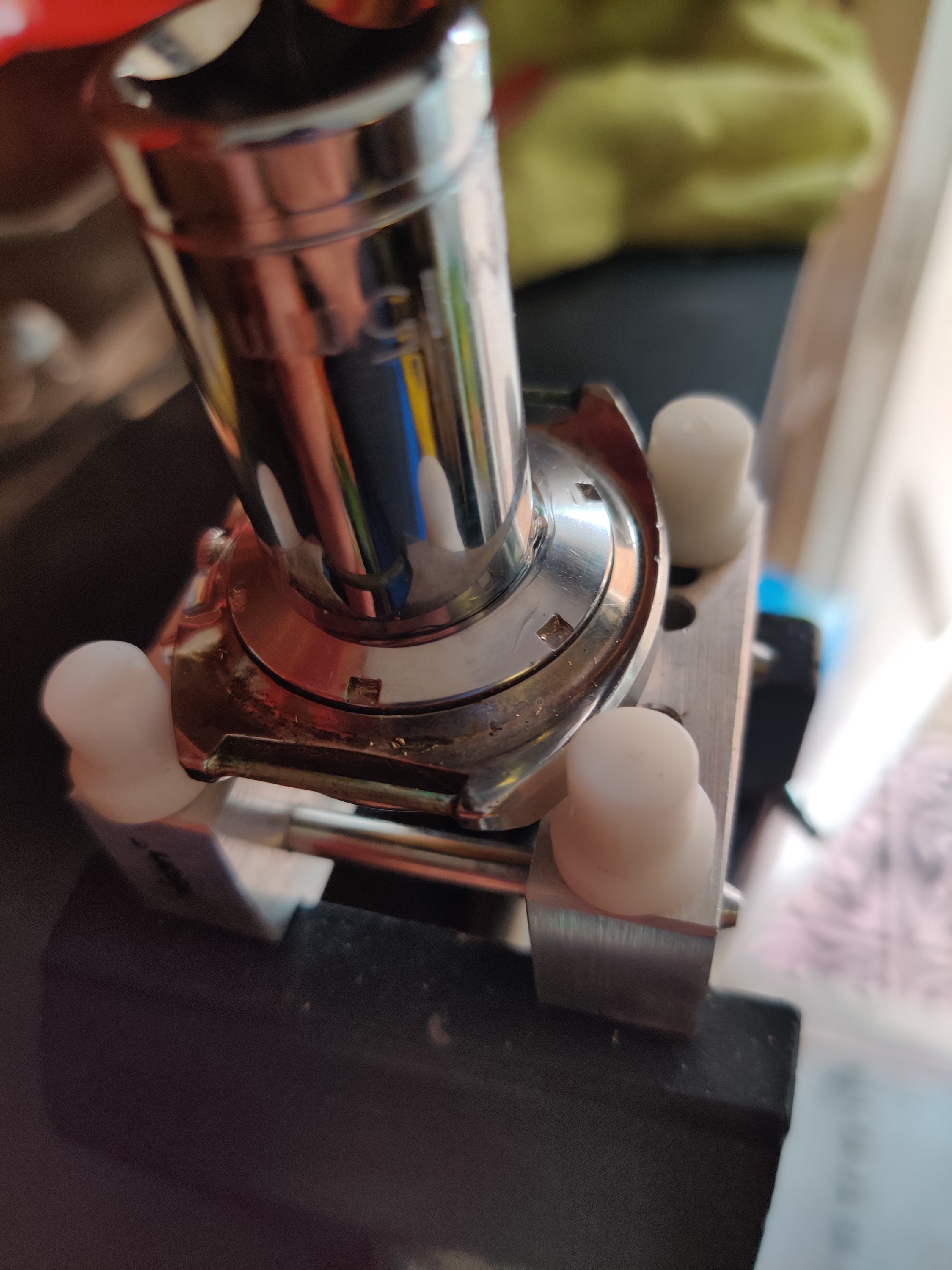 Leave it for a while – let's say 30 minutes. Enough time to be sure it's set nice and tight.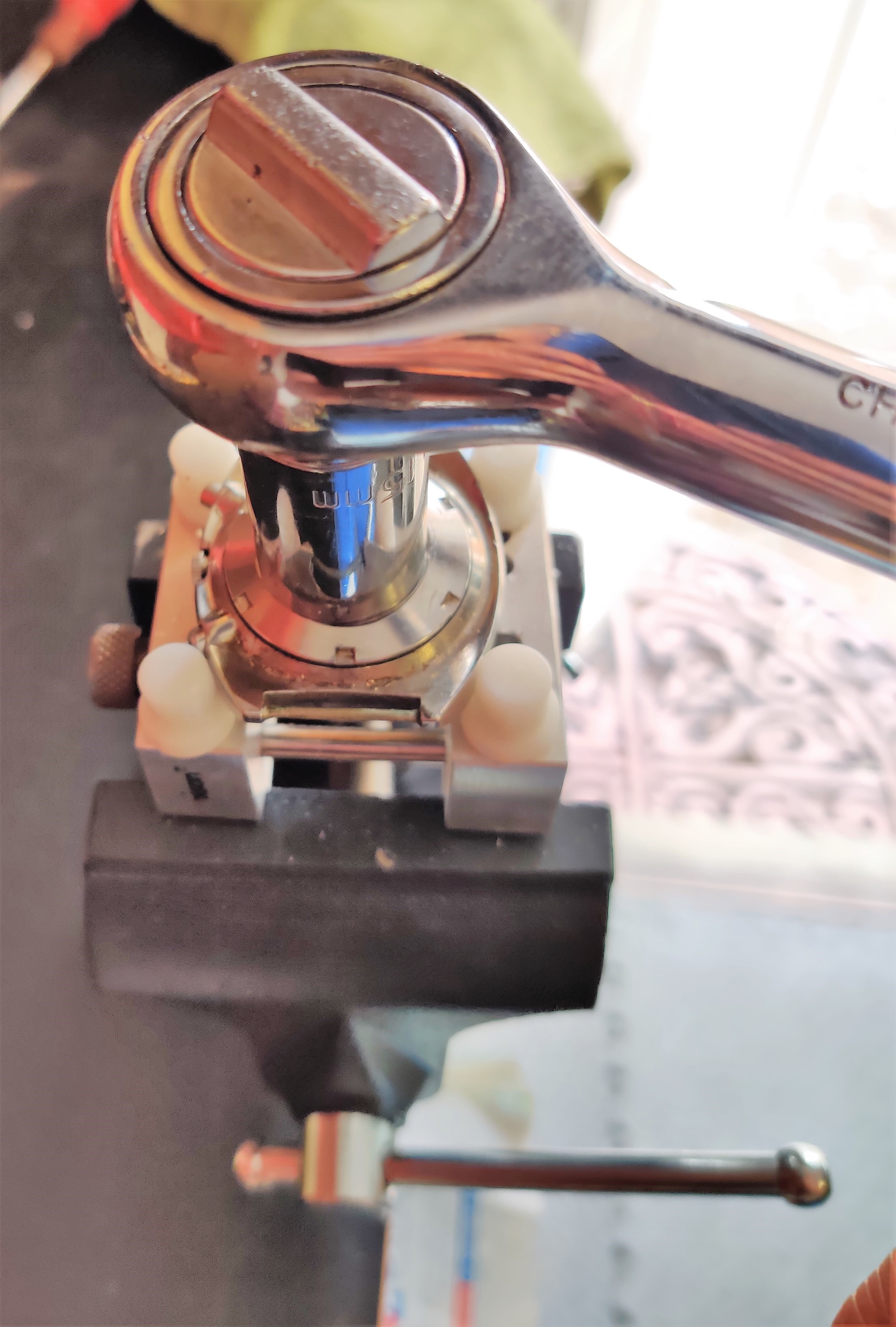 Now carefully and evenly apply a little force (remember – lefty-loosey, righty-tighty) to get the case back moving.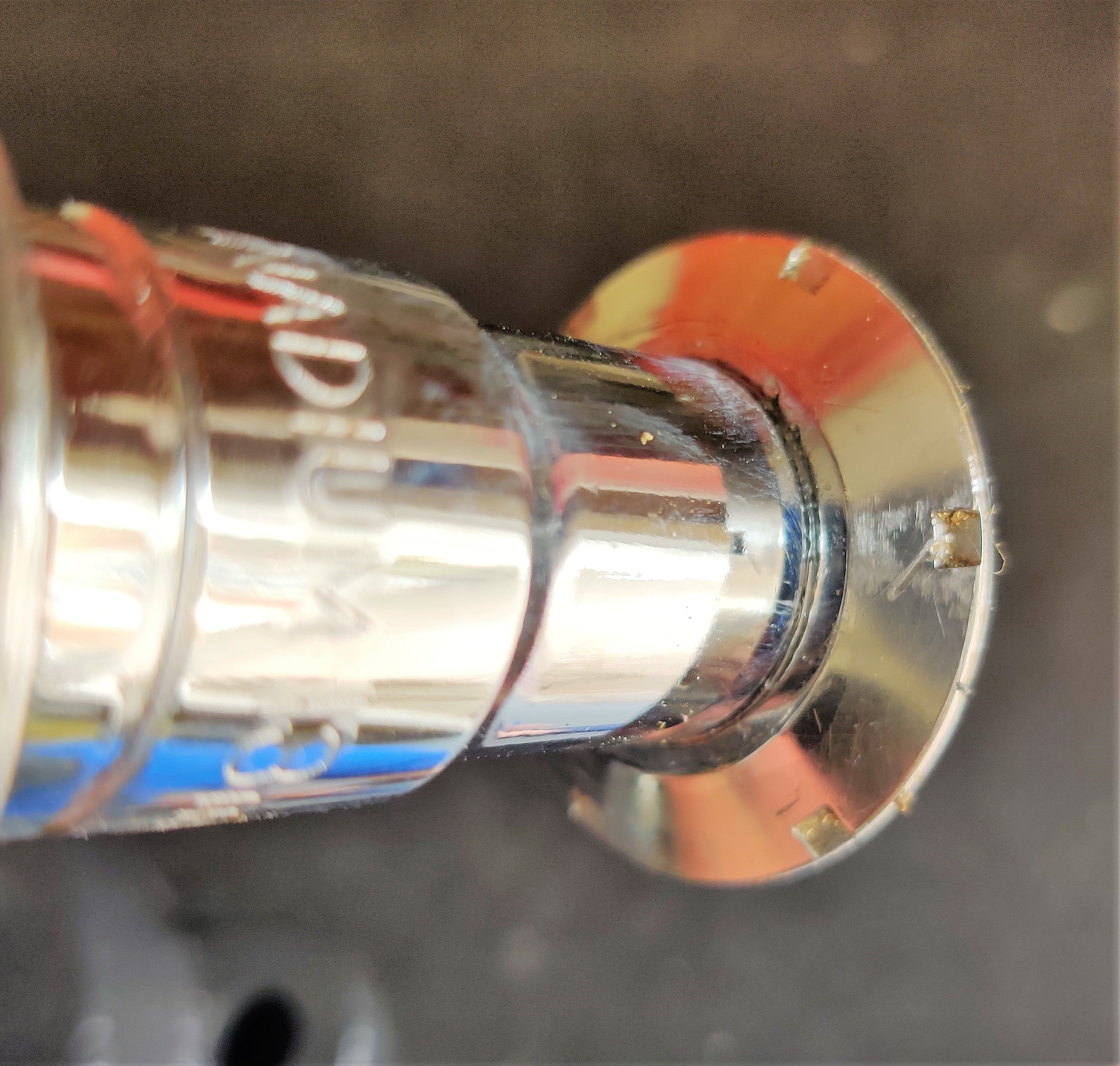 When you're done, the socket will lift the case back off and you might find that no amount of force would get it off.
Pour a little acetone (nail varnish remover) into the socket and leave it for a minute or so.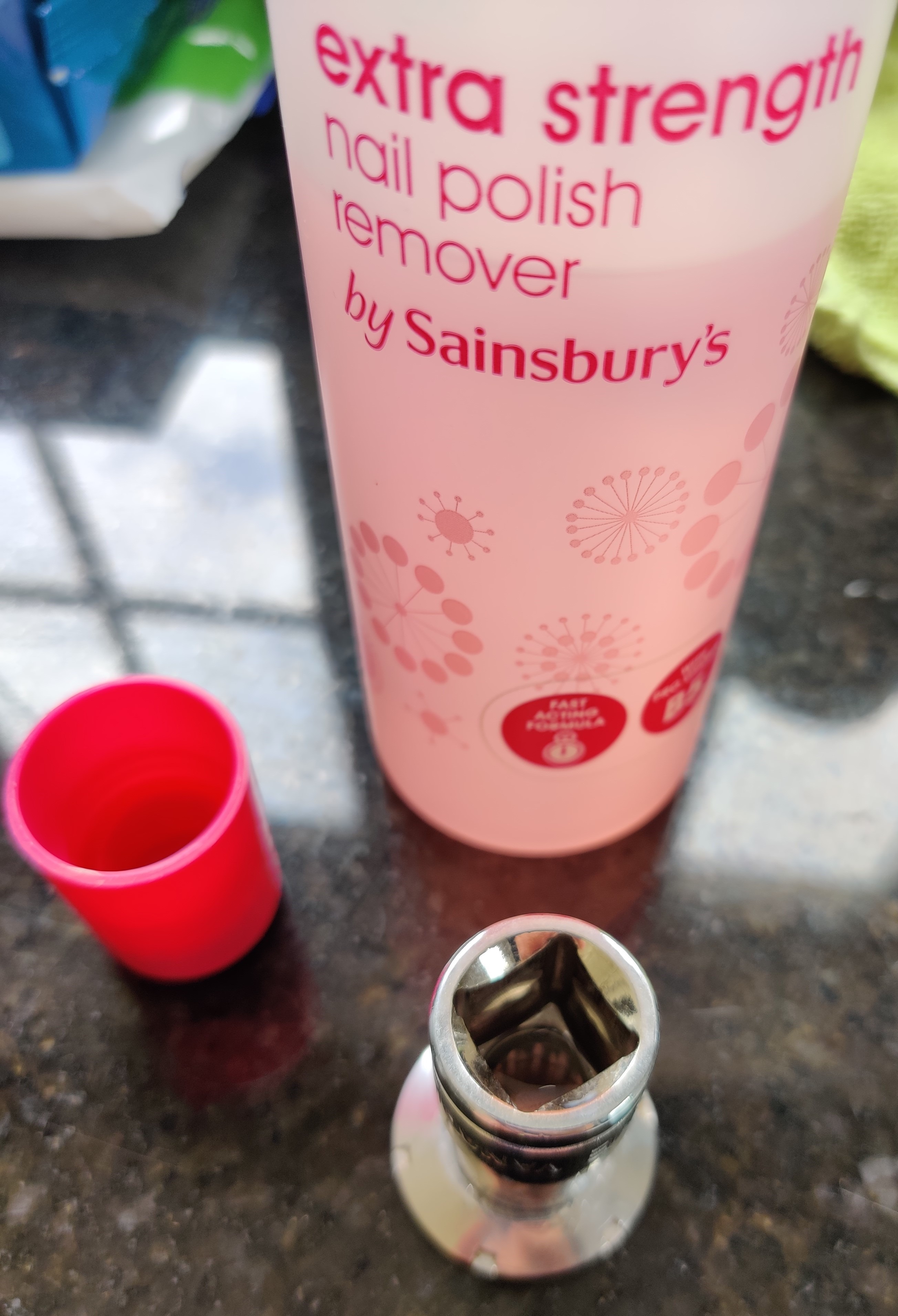 Empty out the excess acetone back into the cap of the bottle, attach the socket back on the wrench and give the case back a tap with a rubber mallet or something that will give it a bit of force but not mark it.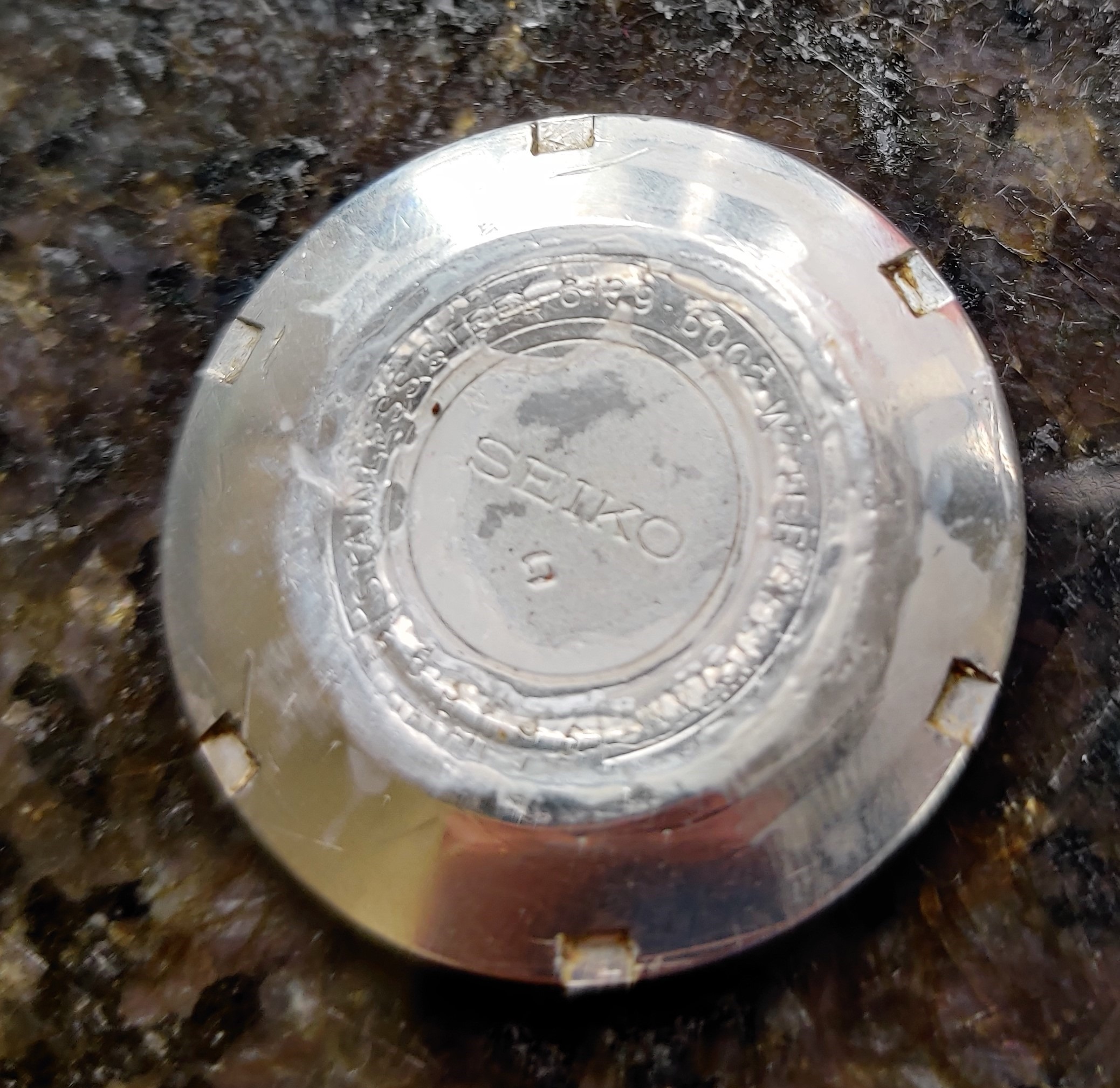 Job done. Now to clean off all the superglue residue using the leftover acetone. Just dampen a bit of kitchen paper or a rag, and give it a good rub. Then use a thumbnail or edge of a credit card to scrape it off – comes away easily and quickly and leaves no mark behind.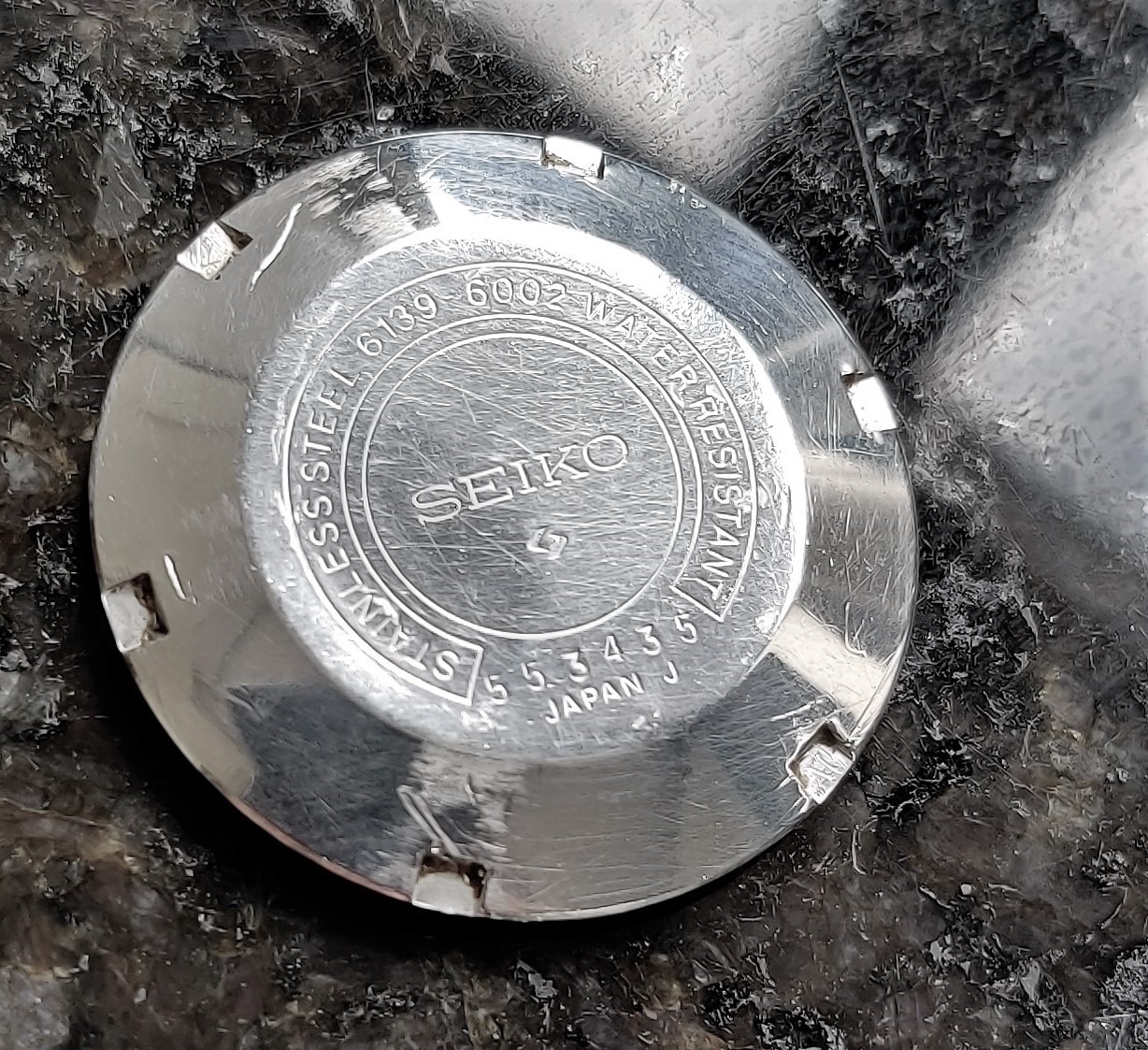 Now that's magic!