Fortune favours the brave, at least that's what fortunate brave people will tell you. A fool and his money are soon parted, too.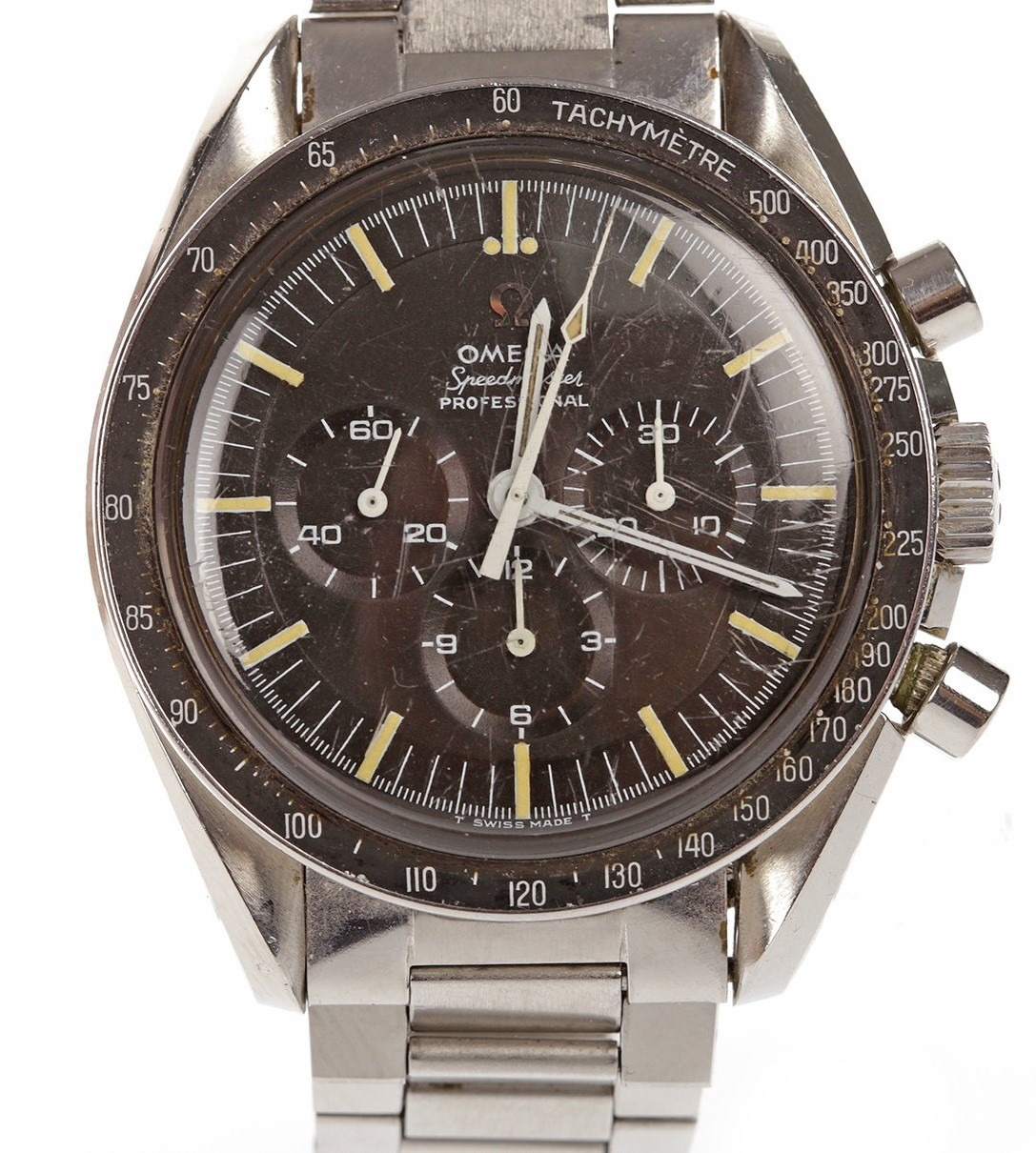 And so, this watch revealed itself to me – listed in a bricks & mortar auctioneer too far away to easily go and take a look at it, I put in a bid at a price I felt was a bit of a gamble, but fair. How so?
The auctioneer couldn't get the back off the watch (even some tooled-up enthusiasts had tried) so could not comment on the state of its movement, or disclose its serial number, or even say what it was.
As any student of MWO or SM101 would know, there are numerous sub-versions of Omega's iconic "Moon Watch", the Speedmaster. From 1957 to 1968, they used a manually-wound "column wheel" chronograph movement named as "caliber 321", and it was a watch featuring this movement that NASA put through a series of gruelling tests before certifying it as suitable for use in space.
The last version of the Speedmaster to use a 321 movement was numbered 145.012-68 (and that number is etched inside the case back), and each movement has a serial number engraved on it. During 1968, Omega switched to a new movement – an evolution of the 321, but now known as the 861, which is still the basis for Speedmaster Professional watches you could buy new today. With it, they also updated the model number to 145.022-68, but everything else looks the same.
So with my watch, I could tell by the case (twisted lugs, dot over 90 bezel) dial (long indices, applied metal logo) and hands (flat bottomed chrono) that it was either a late 145.012 or a 145.022, known as a "transitional". I paid for the watch, and got it shipped straight to Simon Freese, a watchmaker with lots of experience in Speedmasters.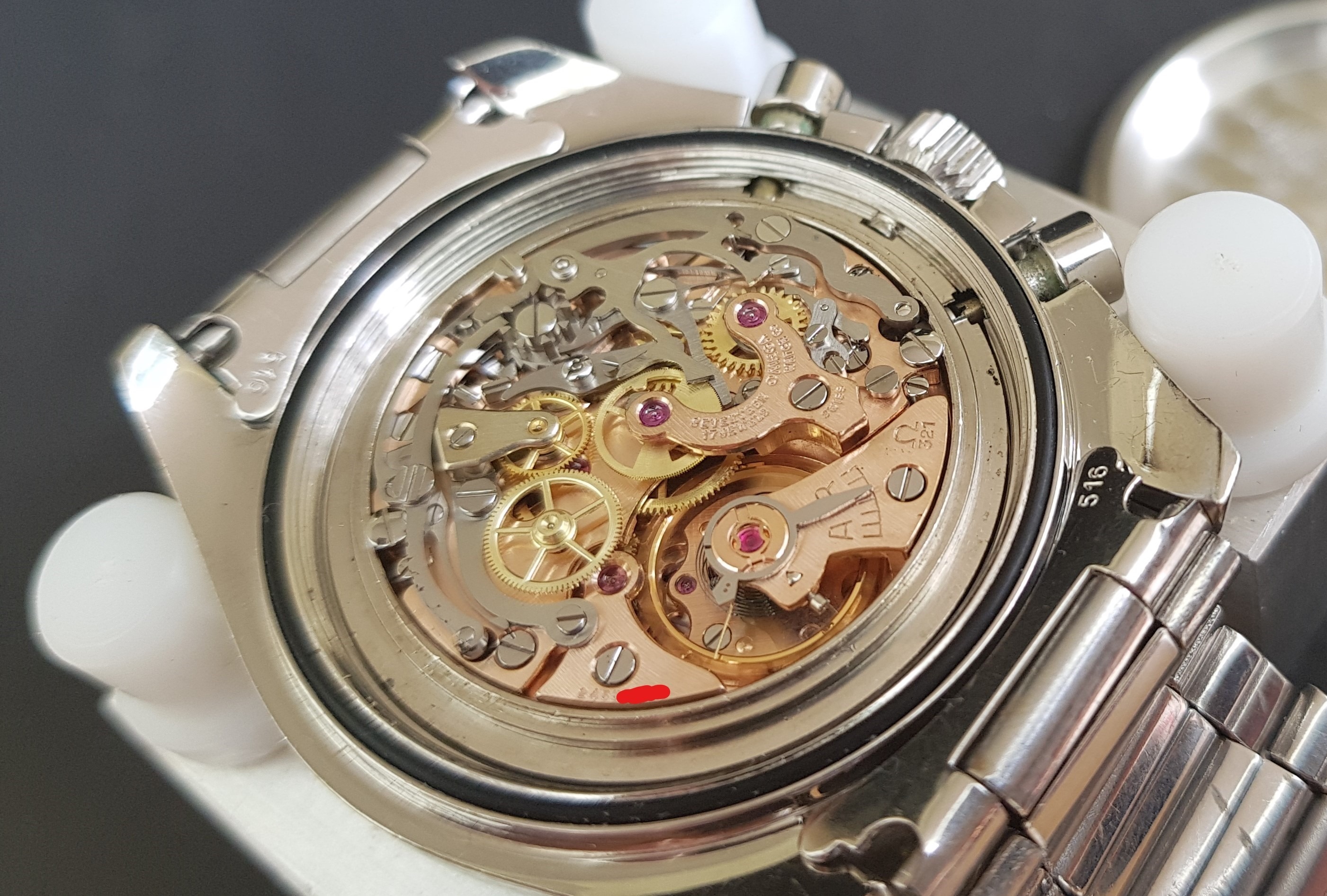 Result. It's a 321. And the watch was is great shape, as it had been offered at auction looking a bit grubby – a tell-tale that it's not been tarted up by some dealer trying to maximise his margin.
The thing is, even after it was ultrasonically cleaned, the bracelet looked great on the surface but was chock full of 50 years of dirt…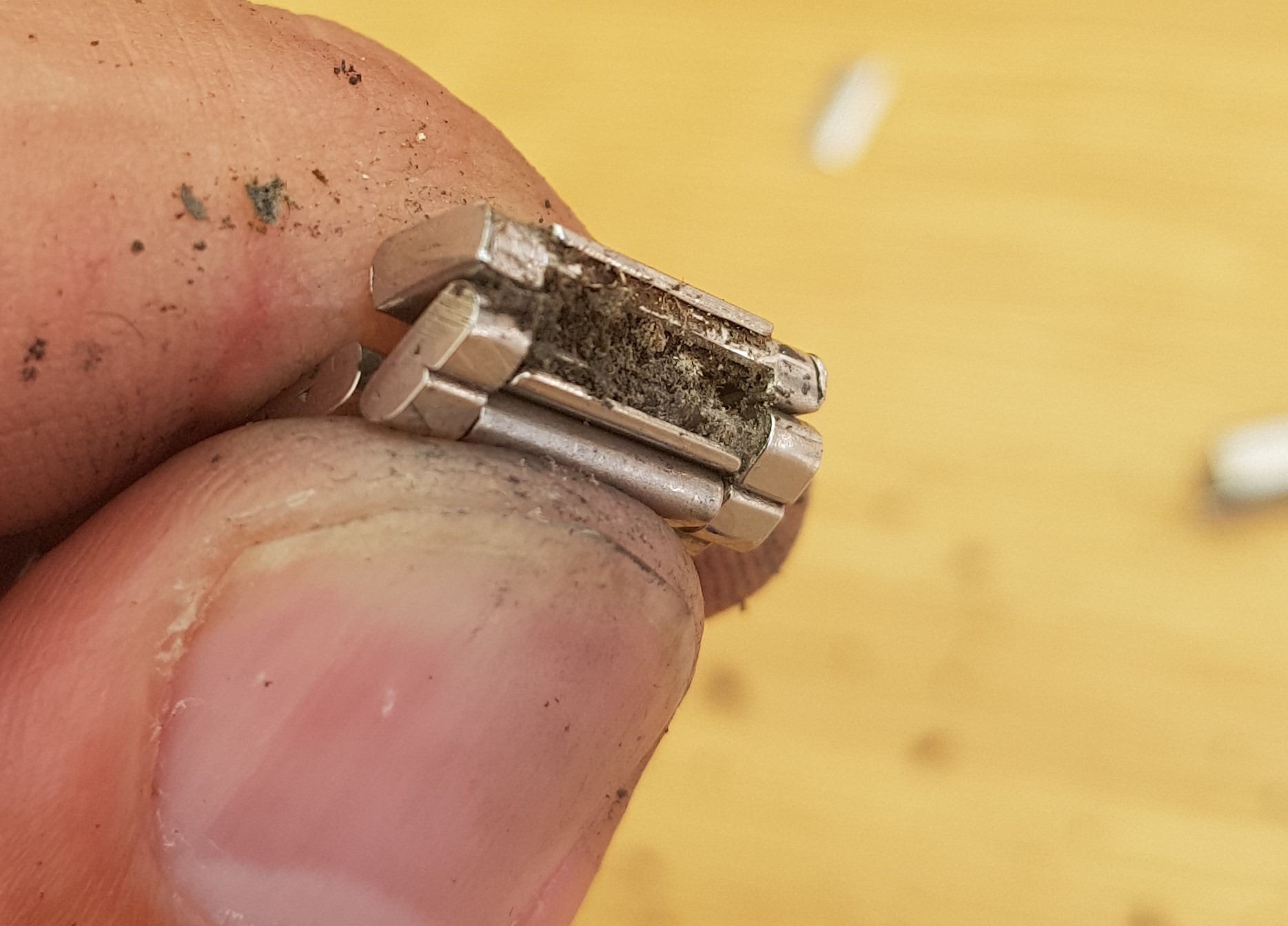 Nothing for it but a painstaking disassembly
…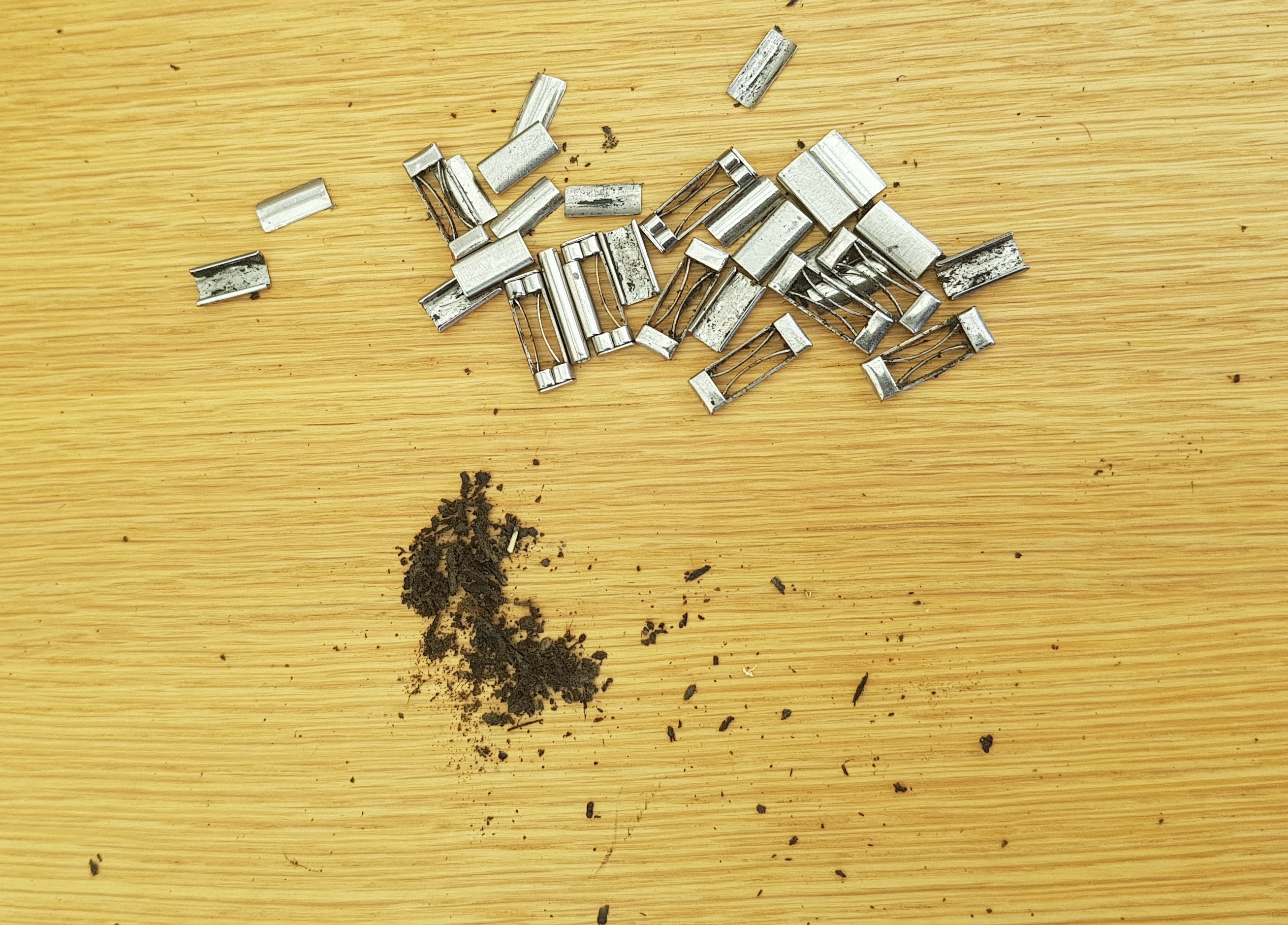 … before thorough clean and put it back together.