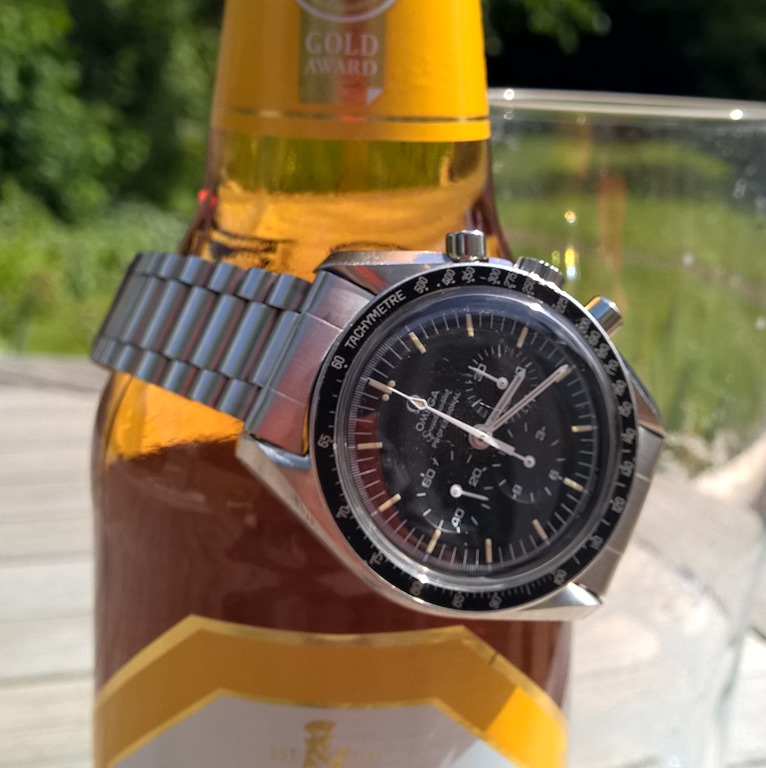 The Omega Speedmaster is a legendary watch – it was worn by astronauts in the Gemini & Apollo missions, and although it wasn't the only one worn in space, it was the only watch ever certified by NASA for Extra-Vehicular Activity (EVA) – ie spacewalks.
The original Speedmaster is colloquially known as the Moon Watch, given that it was the first watch worn on the surface of the moon.
There's an amazing resource on vintage Speedmasters over at www.speedmaster101.com, and a fabulous reference guide on www.moonwatchonly.com/.
The caliber (movement) of the original NASA watch evolved from what Omega referred to as Cal 321 to Cal 861, in the late 1960s. This particular watch is an 861, produced in November 1971.
The dial is in great shape, and shows a pronounced "step" visible as a raised central section that bisects the hour markers. From 1974 on, the dial was smoother (domed or flat).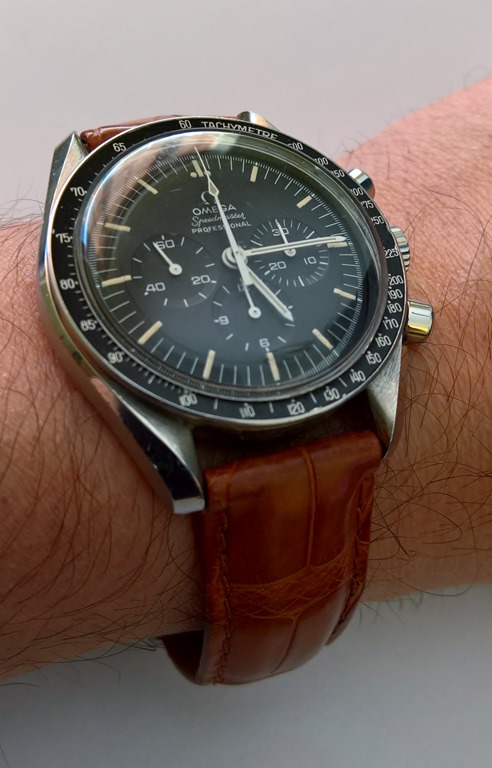 This particular watch was my first vintage watch, and was acquired directly from the guy behind Speedmaster101.