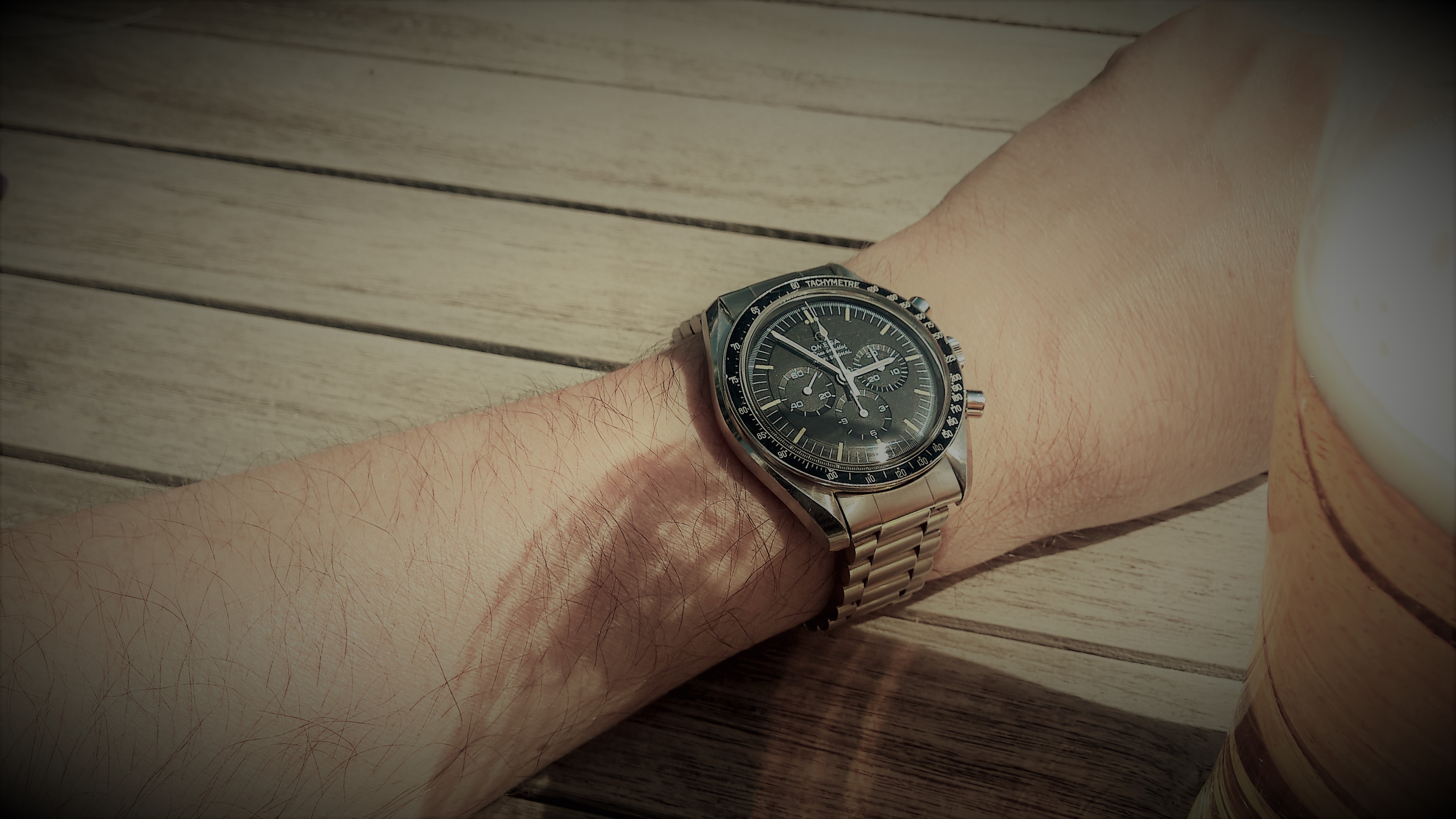 Still wearing a watch?
Most people don't need to wear a watch these days – as we're surrounded by computers, phones, clocks, TV screens etc, there's no longer a need to have a wrist-worn device just to tell the time. The watchmaking industry is fragmenting into smart watches and wearables on one hand, and luxury watches worn as jewellery and largely because they look and feel good.
In the late 1970s, the (predominantly Swiss) mechanical watch industry was disrupted by (largely Japanese) manufacturers producing cheap-yet-reliable, battery-powered quartz watches. Now the market for cheap watches has more or less been saturated and people who choose to wear a "traditional" watch (as opposed to a smart one or a retro LCD digital job) are more likely to be concerned with the design, the history of the watch brand or model.
Why vintage?
Which brings us to vintage watches… the market for which has exploded in recent years, partly as people see wearing a vintage watch as quite a cool thing, or even as an investment. Why? Maybe it's because they don't make them like that any more* or just because they're associated with past events or people.
* not strictly the case – watch brands are falling over themselves to release homages to their past range – see Omega harking back 60 years since they released the original Seamaster, Railmaster & Speedmaster or TAG Heuer's realisation that Heuer is a lot cooler than TAG, and some of their old watches are so ridiculously expensive now, they might as well try to sell you a new one that looks the same.
What constitutes "vintage"? Well, that depends on your own point of view – some would say anything later than the golden age of the mechanical watch, the late 1960s and early 1970s, well, that's just an old, used watch. Younger folk might think that a 1980s quartz watch could be considered vintage, and increasingly, they'd find more people agreeing with them.
A well-maintained vintage, mechanical watch will tell time just as well as it did 50 years ago, and may have aged in a beautiful way. Since many men typically wear a watch as their only main piece of jewellery, it may make sense to invest a chunk of money into a nice old watch that will look great but also hold its value, if not increase over time. Women are increasingly getting into the scene too, though demand being quite a lot lower means vintage ladies' watches are less valuable since they're less sought after.
If you decide you want to buy a vintage watch, first, decide how much you're prepared to spend, then figure out what you like the look of. As the values have risen, there are more and more shady characters selling "Franken-watches" which have been assembled from various bits, not necessarily all from the original brand manufacturer. Shelling out a lot of money on what's essentially a fake vintage watch is something you'd want to avoid, so being clued up on what to look for and how to spot a good one is essential.
What I can do to help you
I'm an enthusiast and enjoy looking for watches, so if you're unsure of what you're after or how to get it, I can advise you on the options and share my thoughts on the specific watches we might find. I don't buy and sell watches for profit – any that I sell, I've bought because I wanted them but now would like to move them on, sometimes to fund other things…