Following the post on the Sinn 356, here's another Sinn watch – a pretty chunky dive style watch that was released at the Swiss watch industry nerdfest, Baselworld, in 2017. I got this watch on a whim because you don't see them often.
The Sinn 103 has been around for a while – and this limited edition Sinn 103 St Sa E (presumaly Steel, Sapphire and Errr…) essentially uses standard case, dial and the staple ETA 7750 movement, but with a couple of differences in finish – the hands and markers on the dial have been coloured ivory rather than white, to give them a vintage look. And it's limited to only 300 units, so the rotor is inscribed "EINE VON 300", visible through the sapphire case back.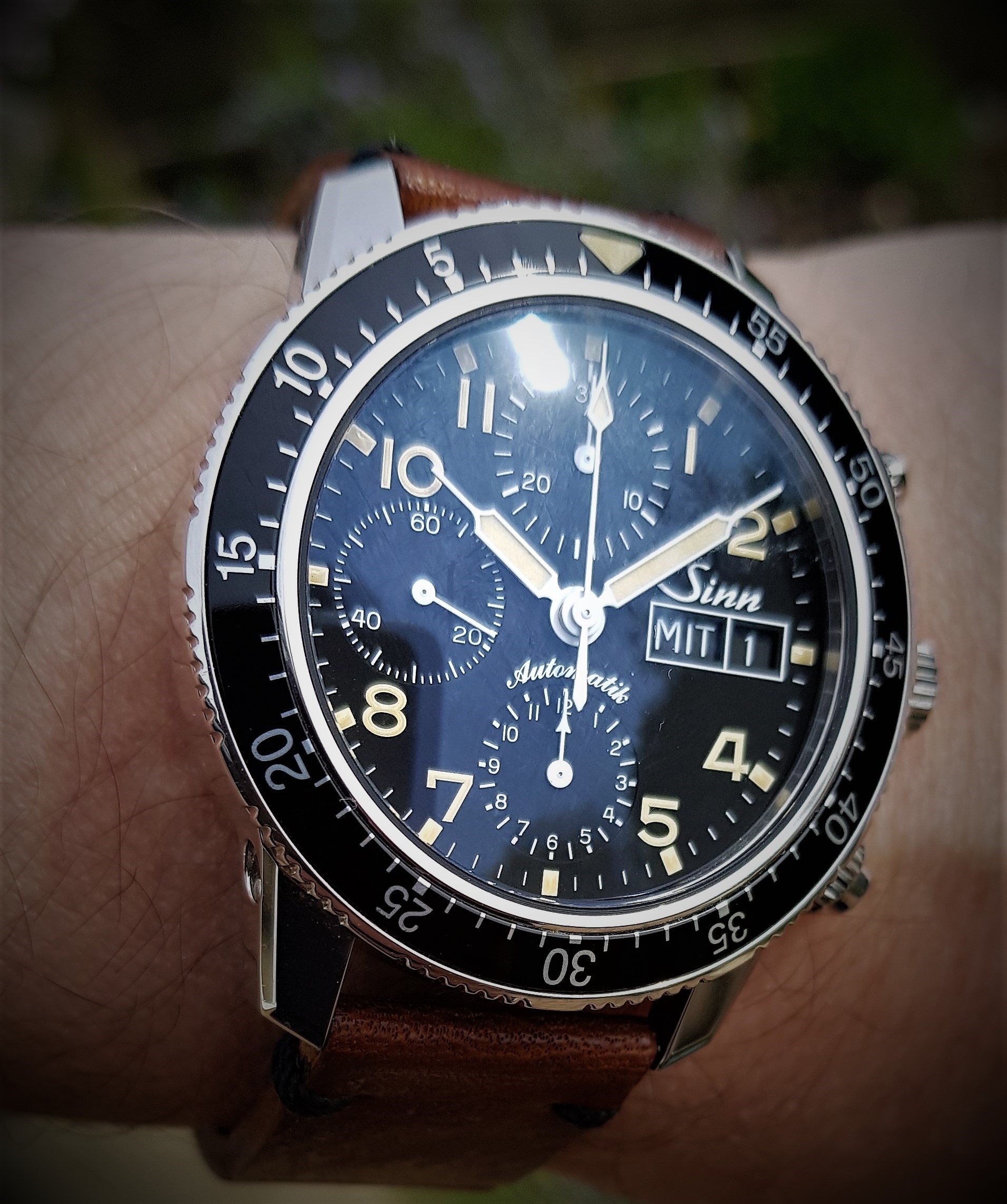 The strap is a vintage-look leather job with a Sinn branded buckle, but unfortunately there's a small tear in the leather on the inside right by where the buckle joins, so it has a habit of rubbing uncomfortably on the wrist.
I tried it on a blue/white leather Toshi strap I've had for a few years and I think it looks pretty good, but I wanted to restore it to a tan leather one.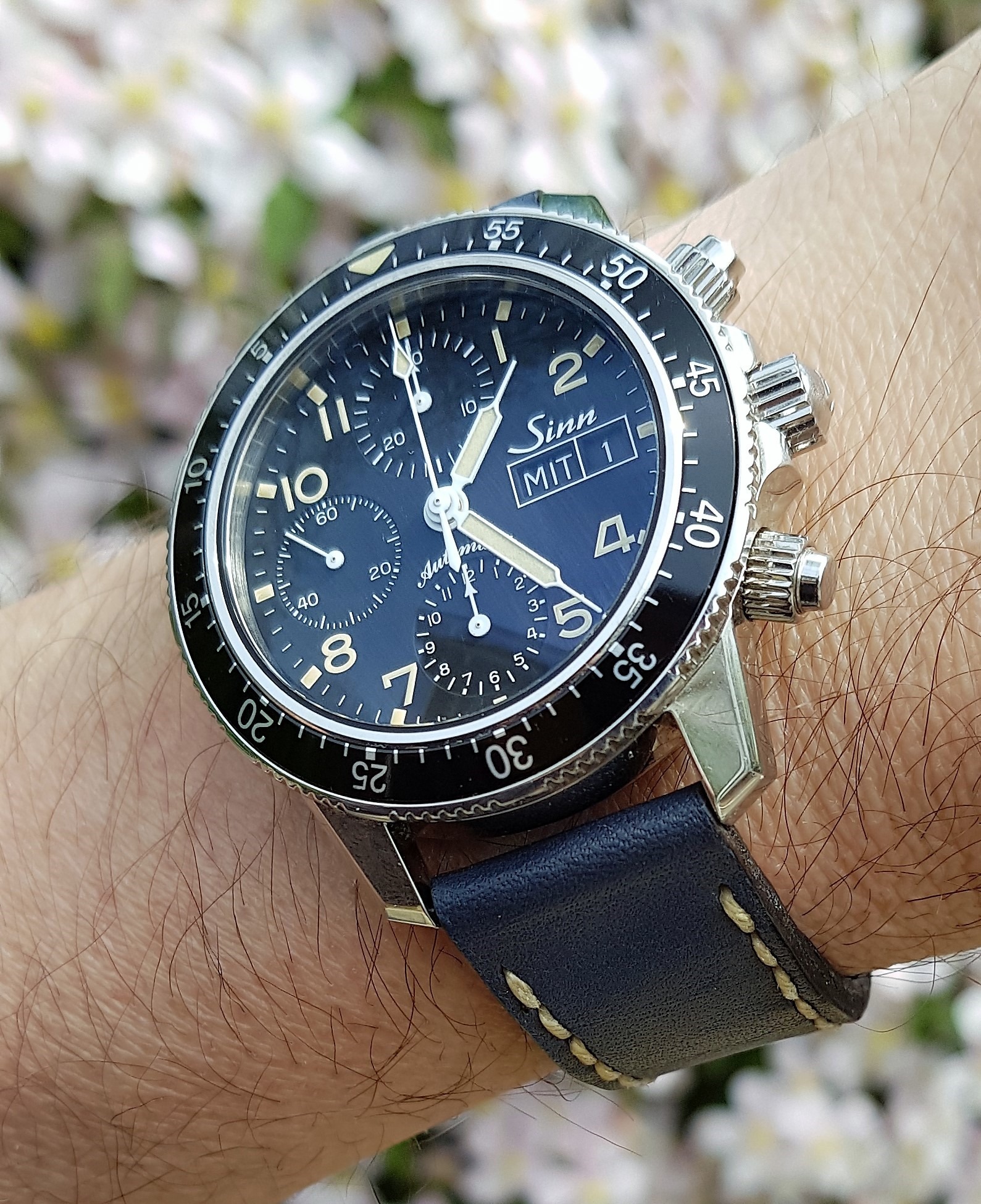 So I got a Steveo Straps vintage style one made – both of these strap companies are guys who are artisans, making beautiful and not massively expensive straps by hand. Check out their stuff – it comes highly recommended.
So here it is, wearing the Steveo – the strap's a bit lighter in colour than the OEM, and it is slightly thicker nearer the buckle (20/18mm) so the original Sinn buckle is a shade too small to fit on this strap. No matter, it's a really nice addition to the watch.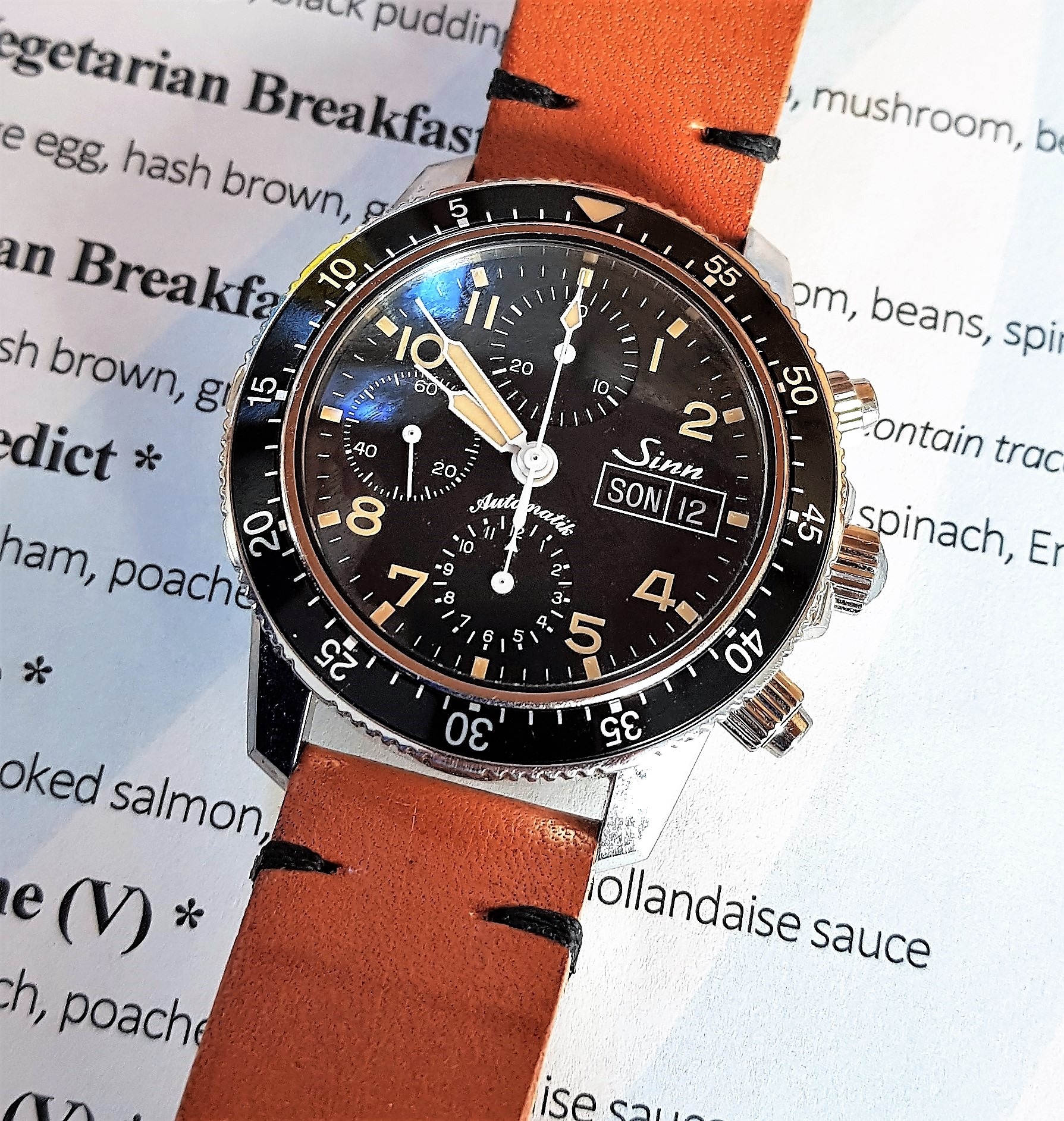 The thing is, I bought it not knowing if it would be for me. I absolutely love the look of it, but it is a big watch for my puny wrists.
I happened to show it to a friend, who was so taken with it he said, "Can you get me one?"
Given the rarity, I doubt it – and in a moment of clarity, I told him he could take this off me for what it cost me…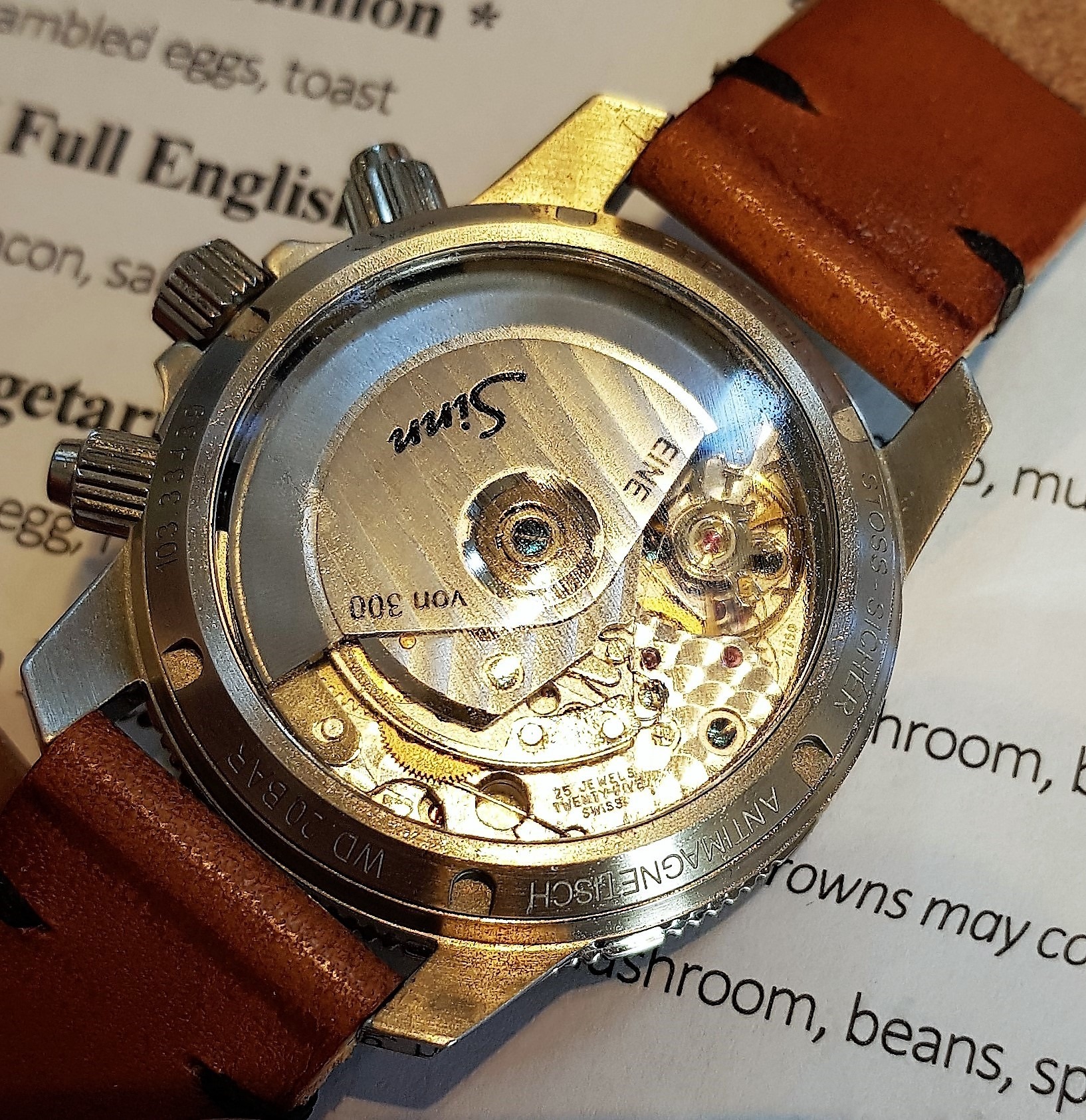 So we did the deal, went out for breakfast the following morning and it occurred to me that I didn't have any pics of the watch with the new strap, or in fact, photos of its case back… so borrowed my friends watch to get the last few snaps…