Following on from the previous World Time diaries, another joined the fold a few weeks prior to the silver-faced '64 with the original bracelet.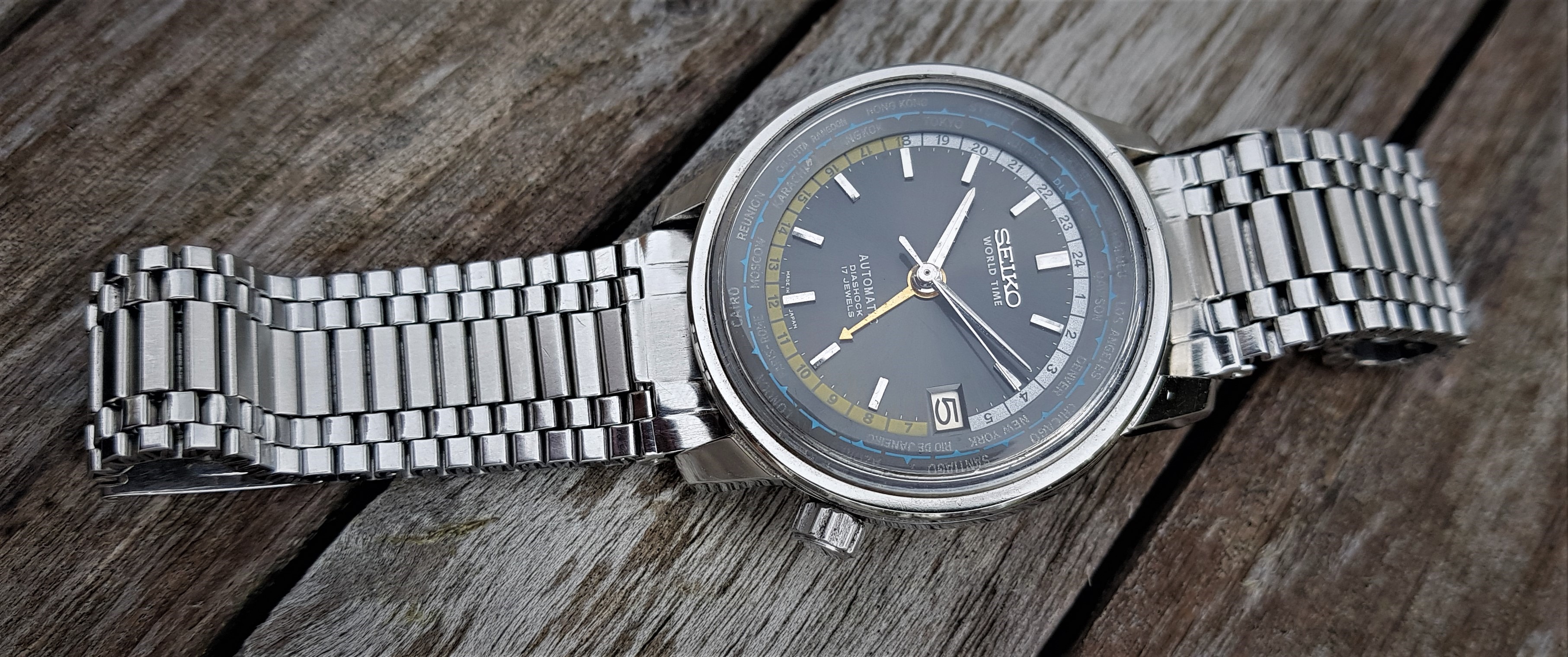 This one, an early model from April 1964, also came on the period bracelet – in fact I bought it thinking I might transplant the bracelet onto the first (1967) World Time I had, then flog this watch on. I'm not not sure I could bring myself to separate the watch & the bracelet it's had for 55 years…
It's a rare black/grey-dialled World Time; sources reckon only 20% of the watches produced were of this variant, and since they only made the 6217-7000 for 9 months in '64 and for 2-3 months in '67, they're pretty unusual anyway.
This particular one is in "honest" rather than amazing condition, but it's recently been serviced and smartened up by a top-notch watchmaker in Australia, where it came to me from.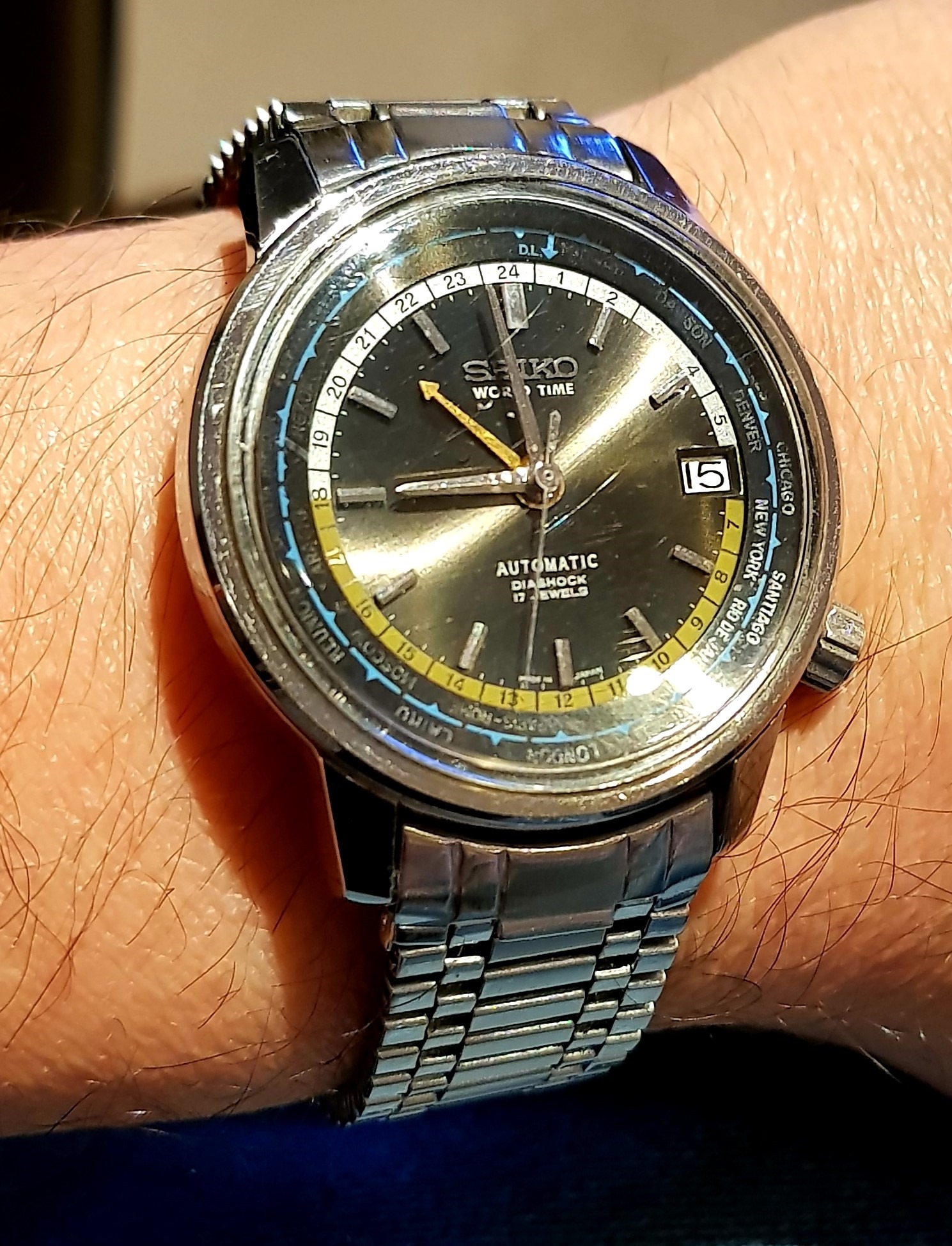 As you can see, the outer bezel that shows the names of major cities and other random places around the world (Midway? Rangoon?) has faded quite a bit in places. In artificial light, the hand that points to the time on the 24hr scale looks a bit yellowy and maybe even discoloured, but in daylight, it's got a bronzey metallic sheen to it.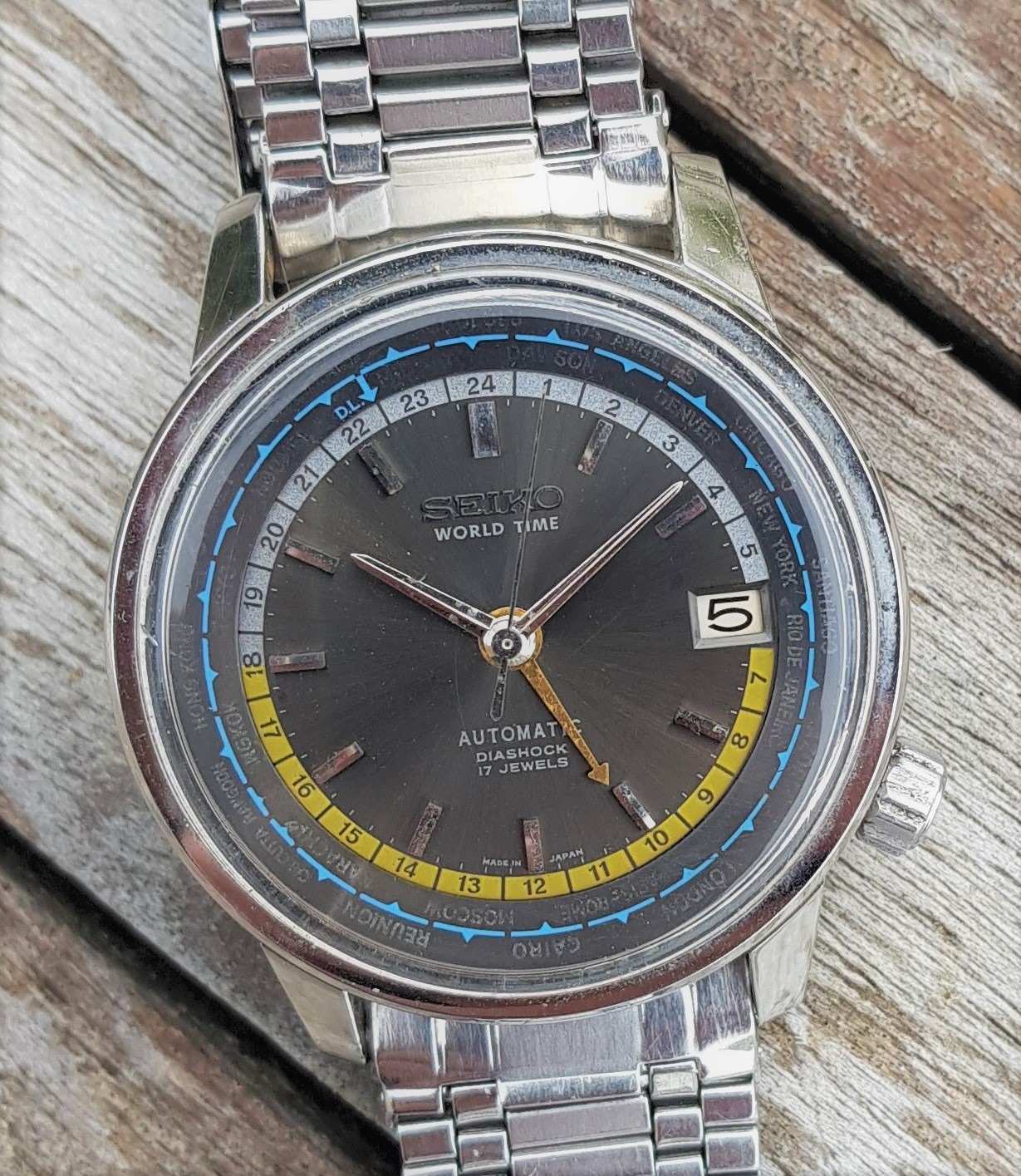 When compared with the silver-faced World Time, with polished silvery hands and a black hour hand, it's actually much easier to read the time on this grey one as in most light, the contrast between hour & minute hands and dial is easier to pick out, and the hour hand isn't as distracting – sometimes with the Silver faced one, you need to stare at it for a few seconds to work out what the actual time is.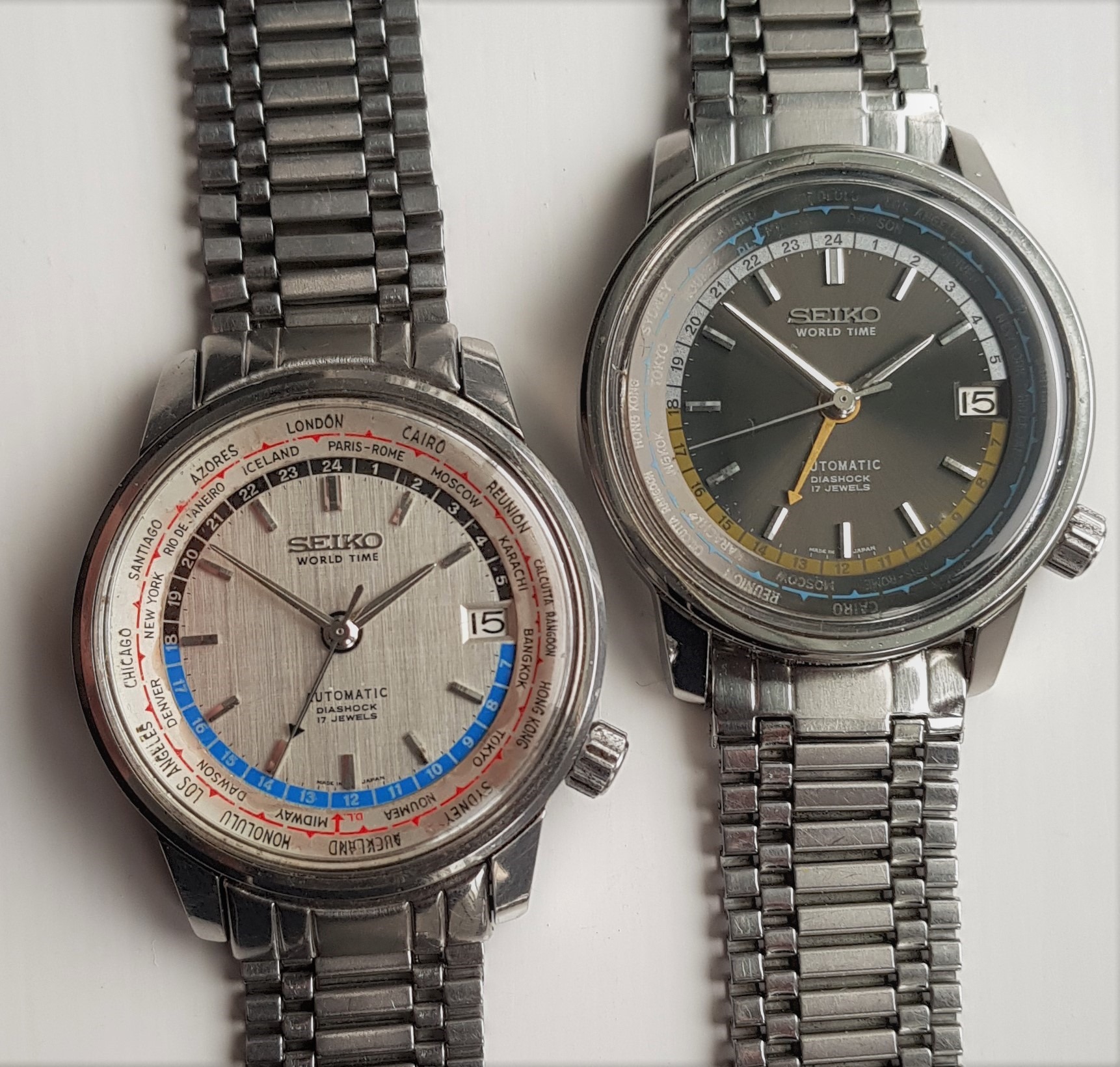 Still, who wears a watch to tell the time anyway?