A while ago, Dave contacted me asking for help in finding a suitable watch for his 40th birthday that was then approaching, in 2018. His wife had been saving up a not-insubstantial amount of money and he was looking for some help in finding something that fitted the bill, and which he liked.
So we talked for a while and I showed him real examples of a bunch of watches as well as photos online, and in the end, he decided he'd like a Speedmaster, ideally from 1978. As detailed on Speedmaster101, there was a specific issue of watch that came out in 1978, a 145.022-78.
After a bit of searching, I contacted a friend who is known to be a very prolific collector of Speedmasters, and he happened to have one that he was prepared to sell – "head only", so no bracelet – having recently been serviced, for a very reasonable sum. So the deal was done.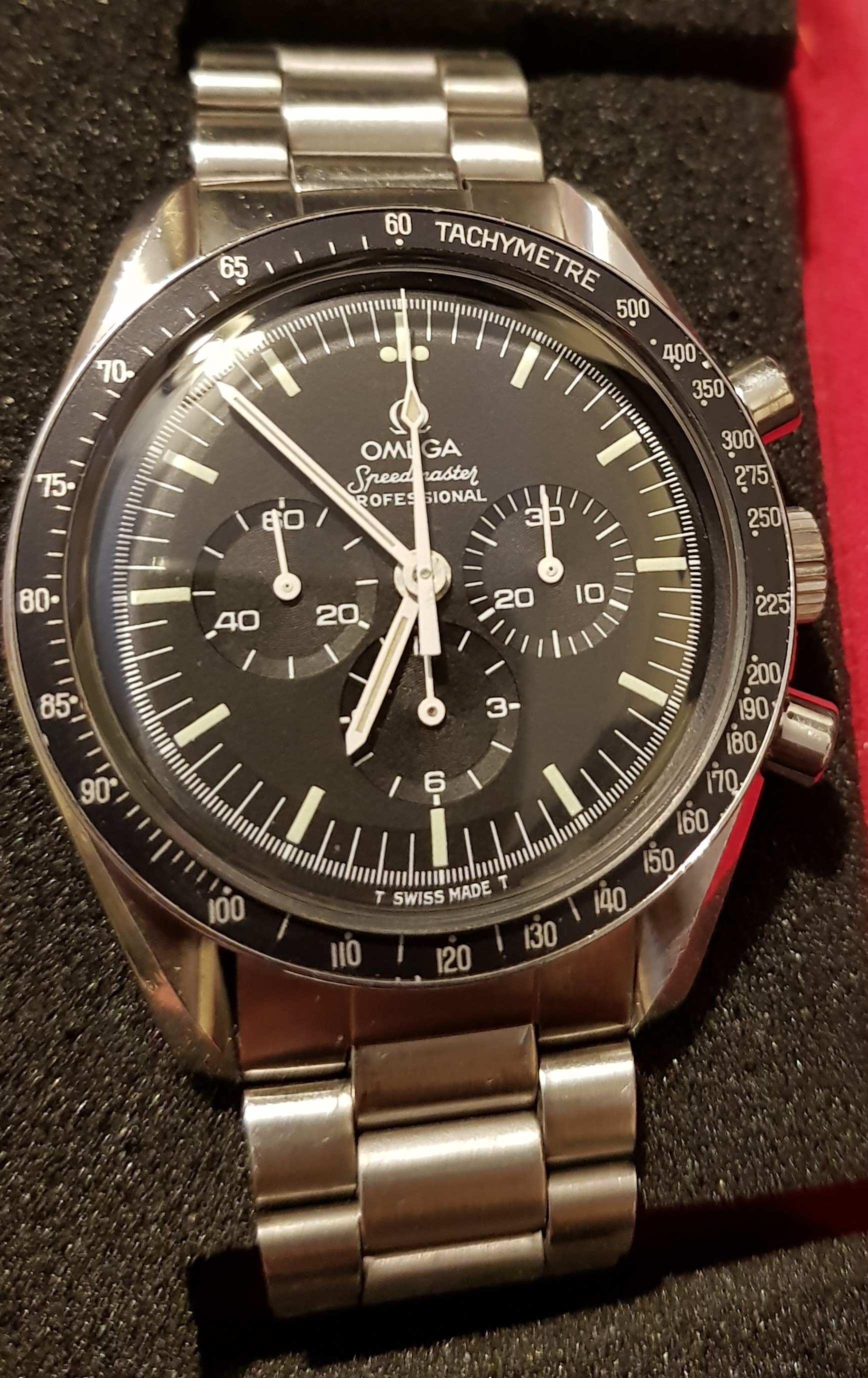 Next, I set about finding a suitable bracelet – the era of 1978 would have had a reference 1171 bracelet with 633 end-links; there are several versions available (of both bracelet and end-links), including a new 1171/1.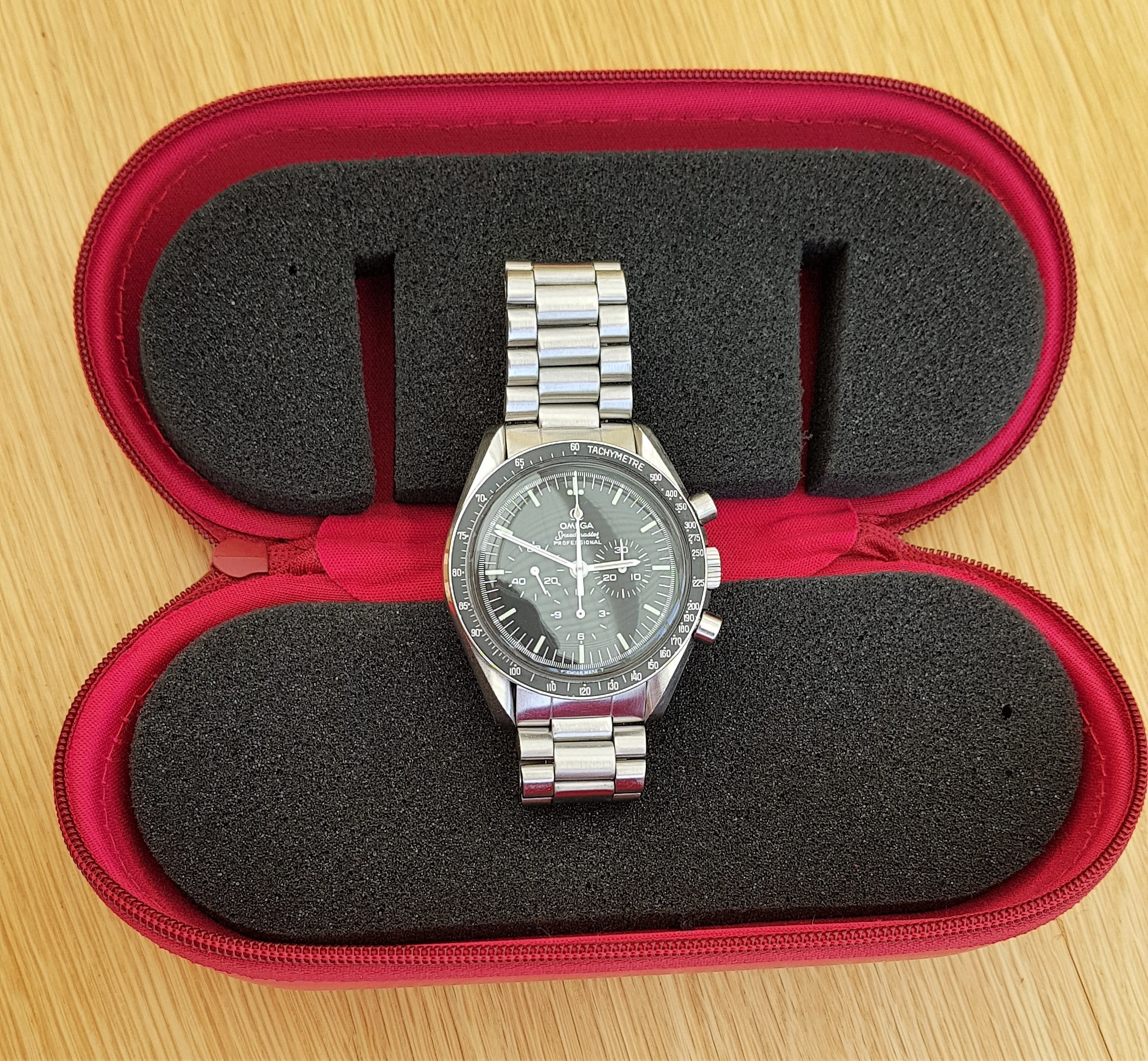 The 1171 bracelet was first fitted to the Speedmaster reference 145.022-69, and the logo on the clasp was trapezoid in shape and the Omega symbol was in bas relief…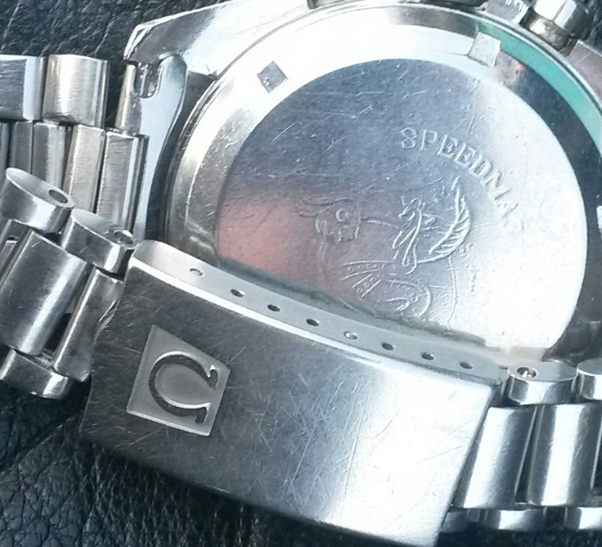 (Note also, the "Pre-moon" Speedmaster had an engraved case back with no mention of NASA…)
By 1976 or so, the clasp design changed from a trapezoid to a square, so it was good to find a bracelet in good condition that had the "correct" features – most people would never know, but watch nerds care about stuff like this.
So I managed to get the bracelet, added in a new Omega red service pouch to give Dave's wife something to present to him, and he's delighted. The only other point was whether to request an Extract of the Archives from Omega – this would be a £100 cost to get a single sheet of paper in a fancy envelope, saying what date the watch was completed and where it was sent to.
Given that the -78 model was in production from 1978 until maybe 1981, we figured it was safer to not bother with the extract – imagine if the supposed "birth year" watch was actually from 1979…? – and so as far as Dave is concerned, his watch is from 1978, a fact backed up by the fact it's stamped on the inside of the case.
Everybody's happy!