An addition to an earlier post is this smart-looking white-dialled version of the "Carrera" reissue, which TAG Heuer brought out in 1996, reference CS3110 .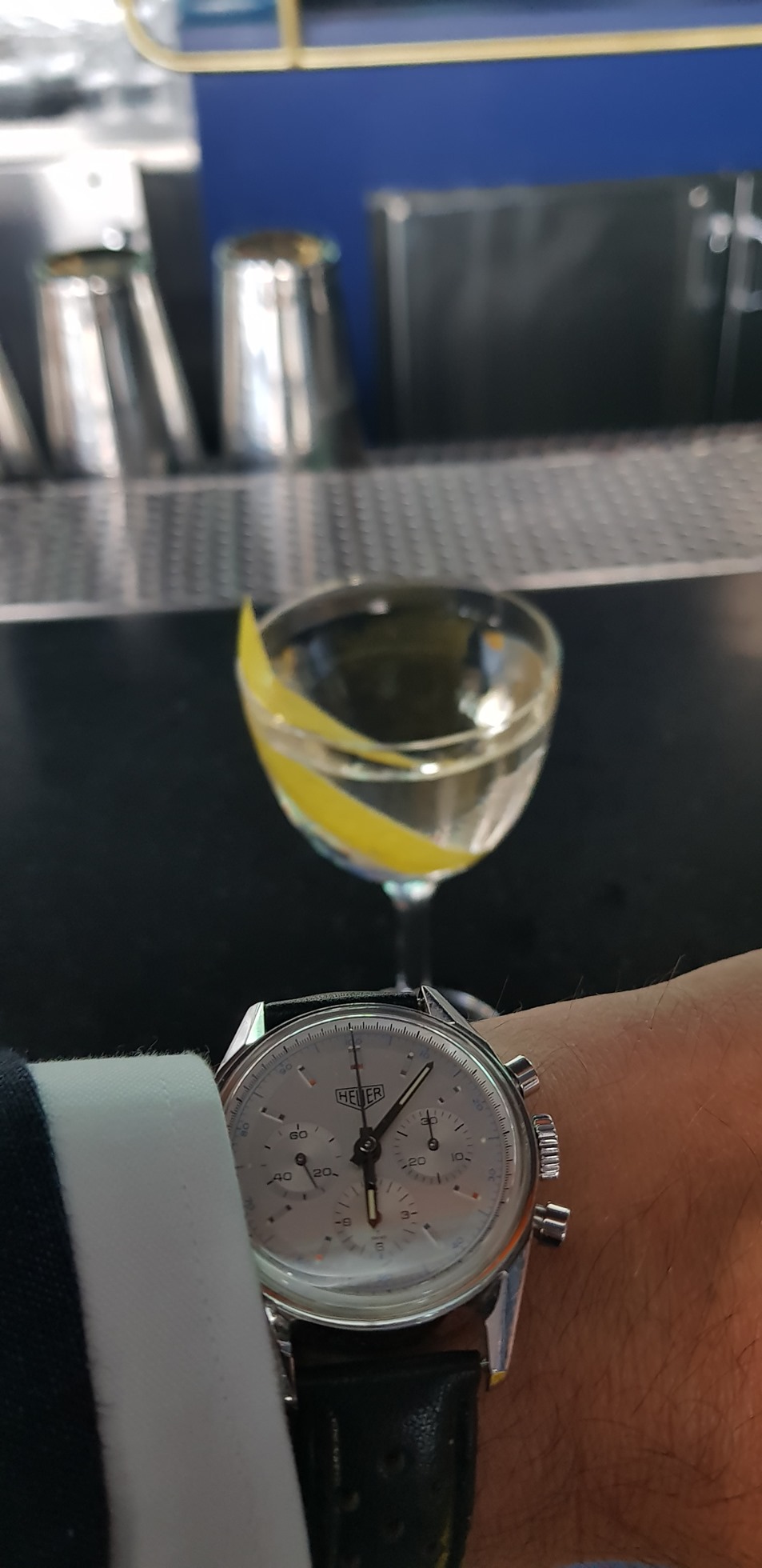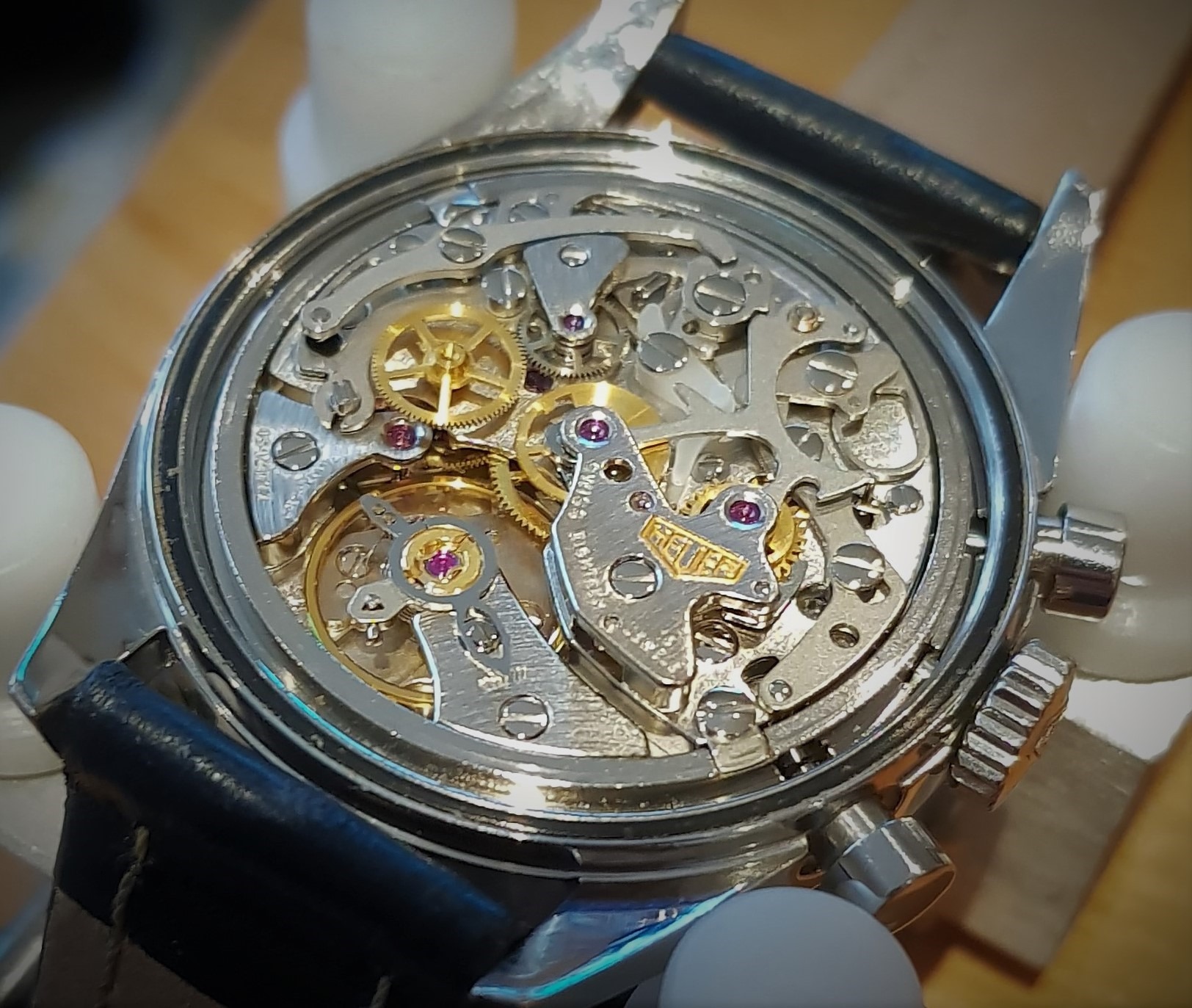 Here it is, next to its black-faced brother, the CS3111.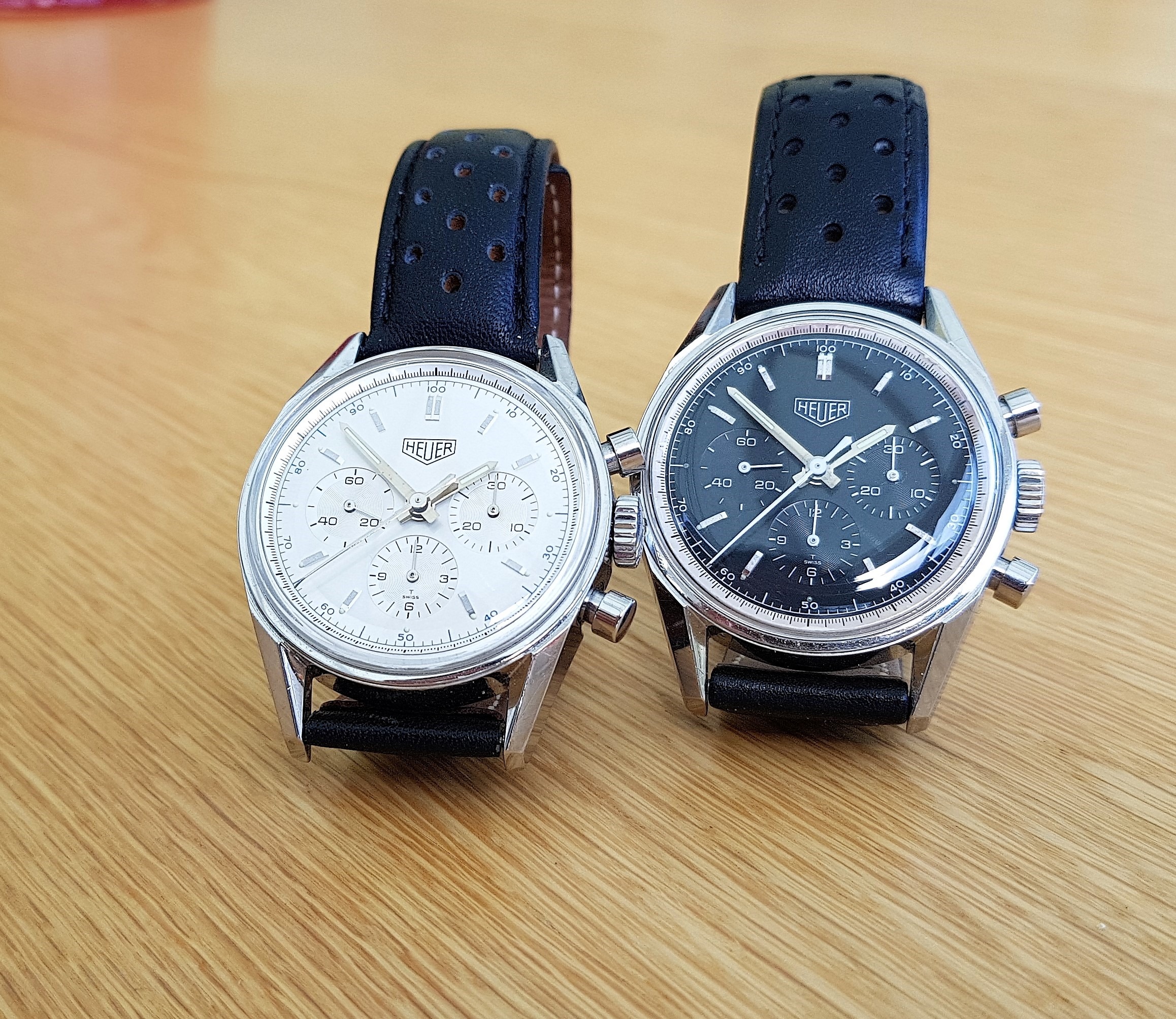 I put both of them on perforated racing straps with a Heuer deployant clasp, which I think makes the watch feel (and look) so much better.
The clasp is numbered FC5012 and retails for a hefty £250 or so (though they can be had for less if you shop around) and the strap (FC6167) is a good £150 though equivalent-sized straps are available elsewhere; one of these is the original TAG Heuer strap, and the other was an equivalent that was a fraction of the price and maybe even better quality.