A lot has been written about Heuer's iconic square "Monaco" watch, which first appeared in 1969 housing one of the first automatic chronograph movements inside. Rich Crosthwaite – who literally wrote the book on the Monaco – has a definitive reference site, here.
If you want to buy a pristine vintage Monaco, though, you'd better have deep pockets – one of Rich's own was auctioned for 30,000CHF in November 2017 – about £22,500 or $32,000.
TAG Heuer have released a good few modern Monacos, though, many bearing the TAG logo and coming in a variety of colours and dial designs.
The first one to hark back directly to the original, however, was a recreation of the original 1133B, famously worn by Steve McQueen in the film, "Le Mans". The crown was on the left side (like the original), and the watch was designed to be a close match visually, too.
The CAW211A release from 2009 was celebrating 40 years of the Monaco and was in tribute to Steve McQueen. Only 1,000 were made – they can be picked up now, but at a premium over the original RRP. The watch came with a couple of straps, a nice wooden presentation box, and a heavyweight coffee table book all about McQueen and Le Mans.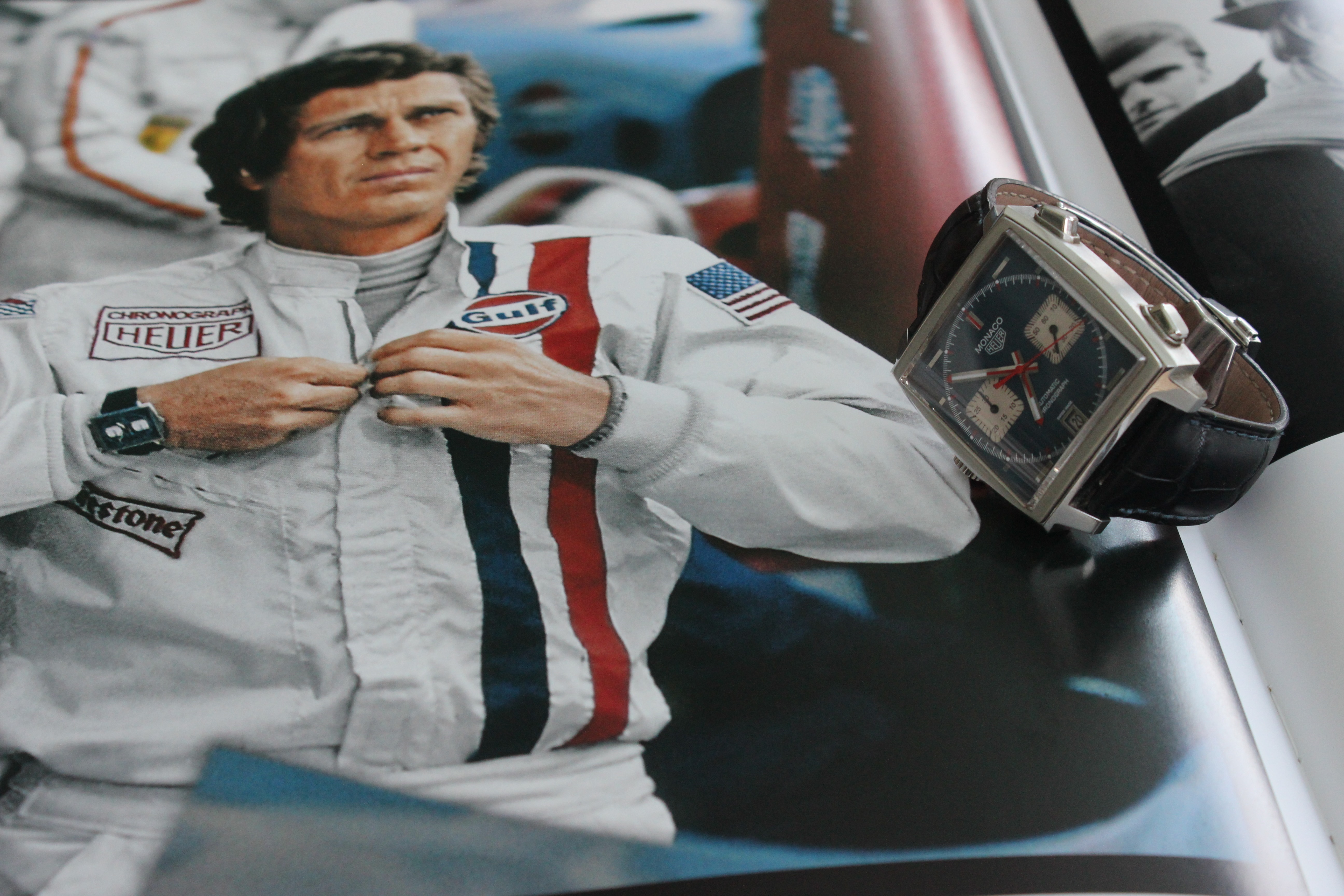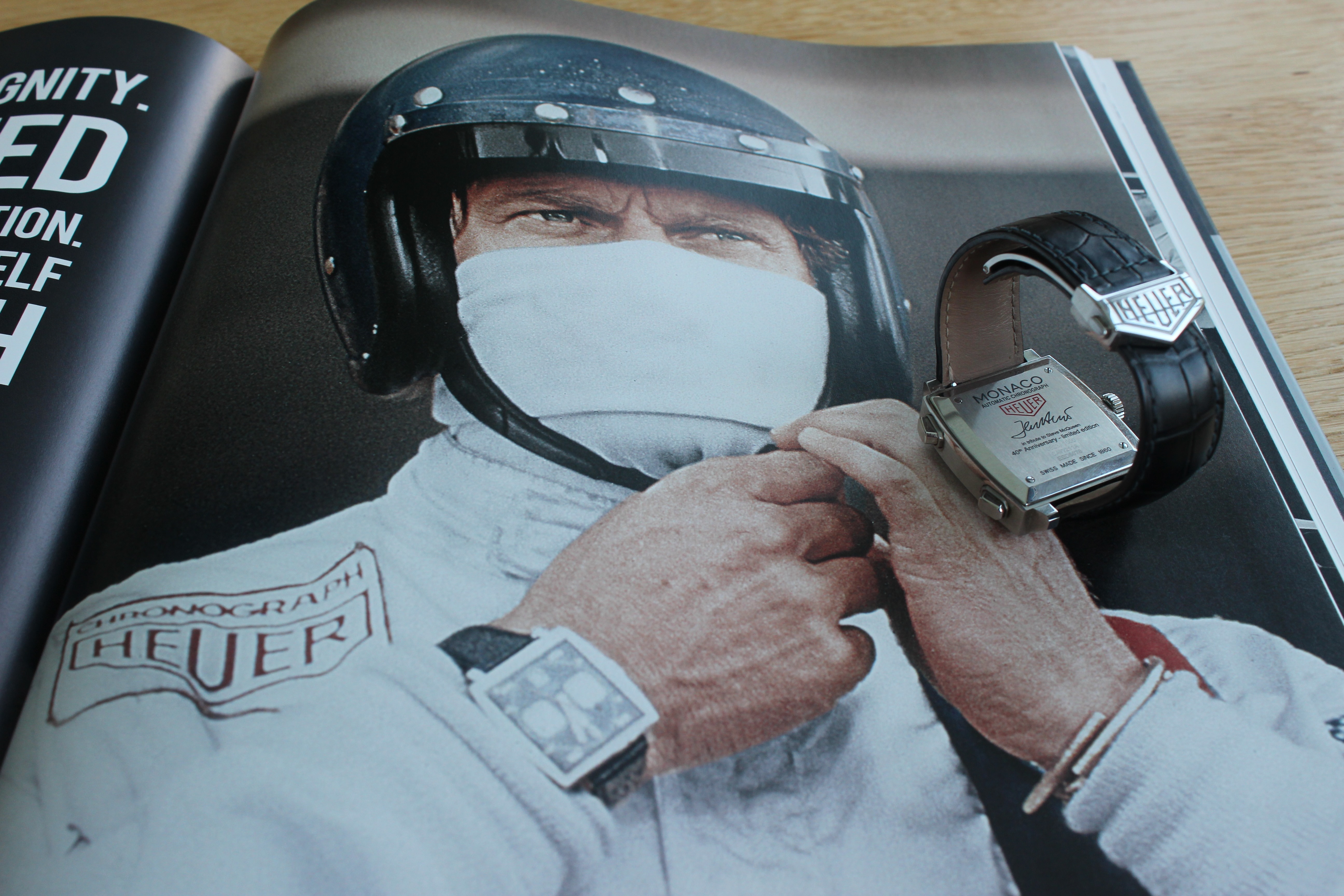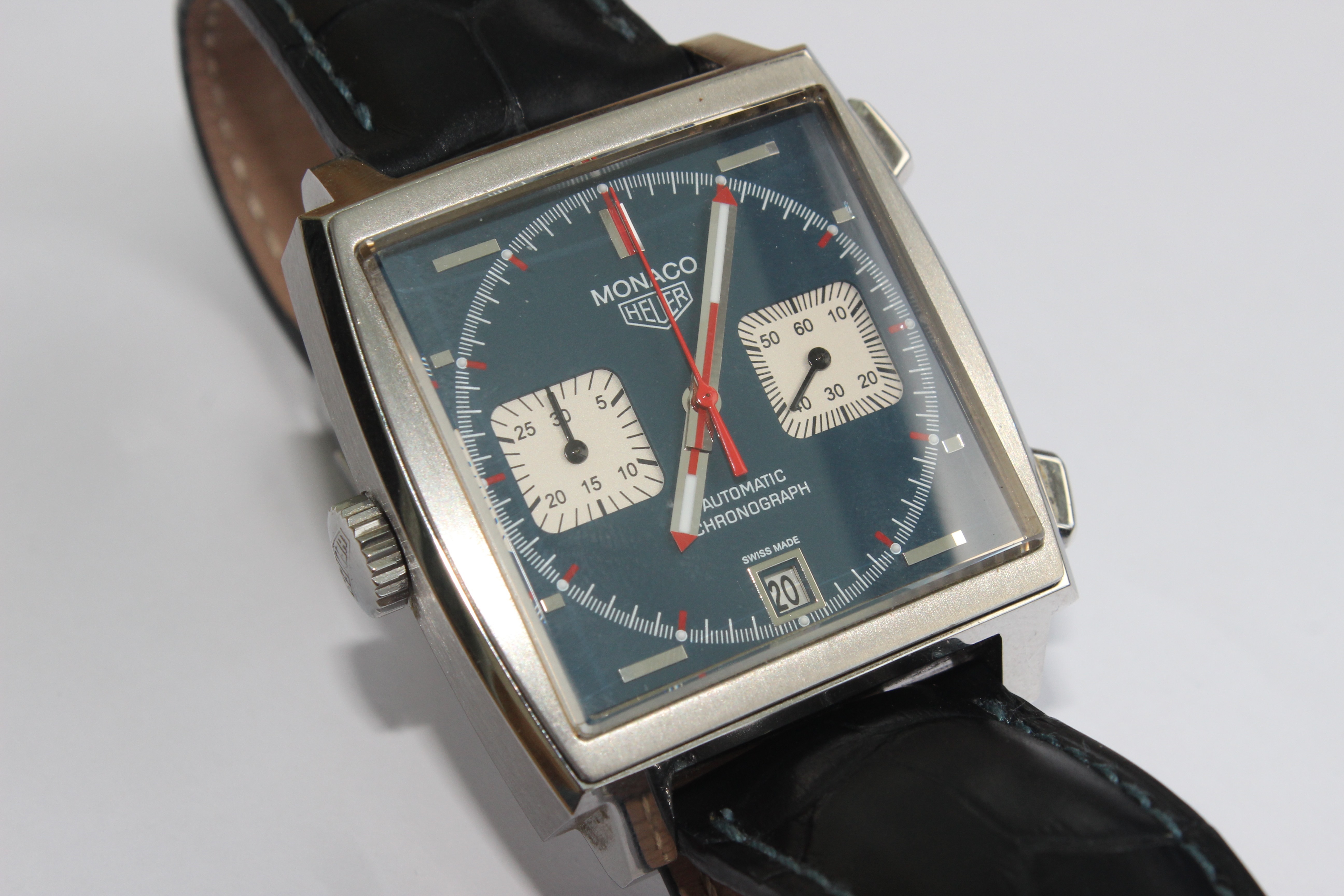 In 2015, TAG Heuer brought out a regular production version of this watch – very similar though ever so slightly different if you put them side by side. The CAW211P has a sapphire display back to the case, and is arguably even more similar to the original 1133B. Here they are, side by side (CAW211A on the left):
Finally, in this Monaco-fest (though somewhat out of sequence), there was another limited edition Monaco, the CAW211B – it followed the blue-dialled –A, but this time was a grey & black dial rather than blue & white, echoing the original vintage 1133G that is arguably rarer though less desirable (as in, less "collectible") than the blue-dialled 1133B.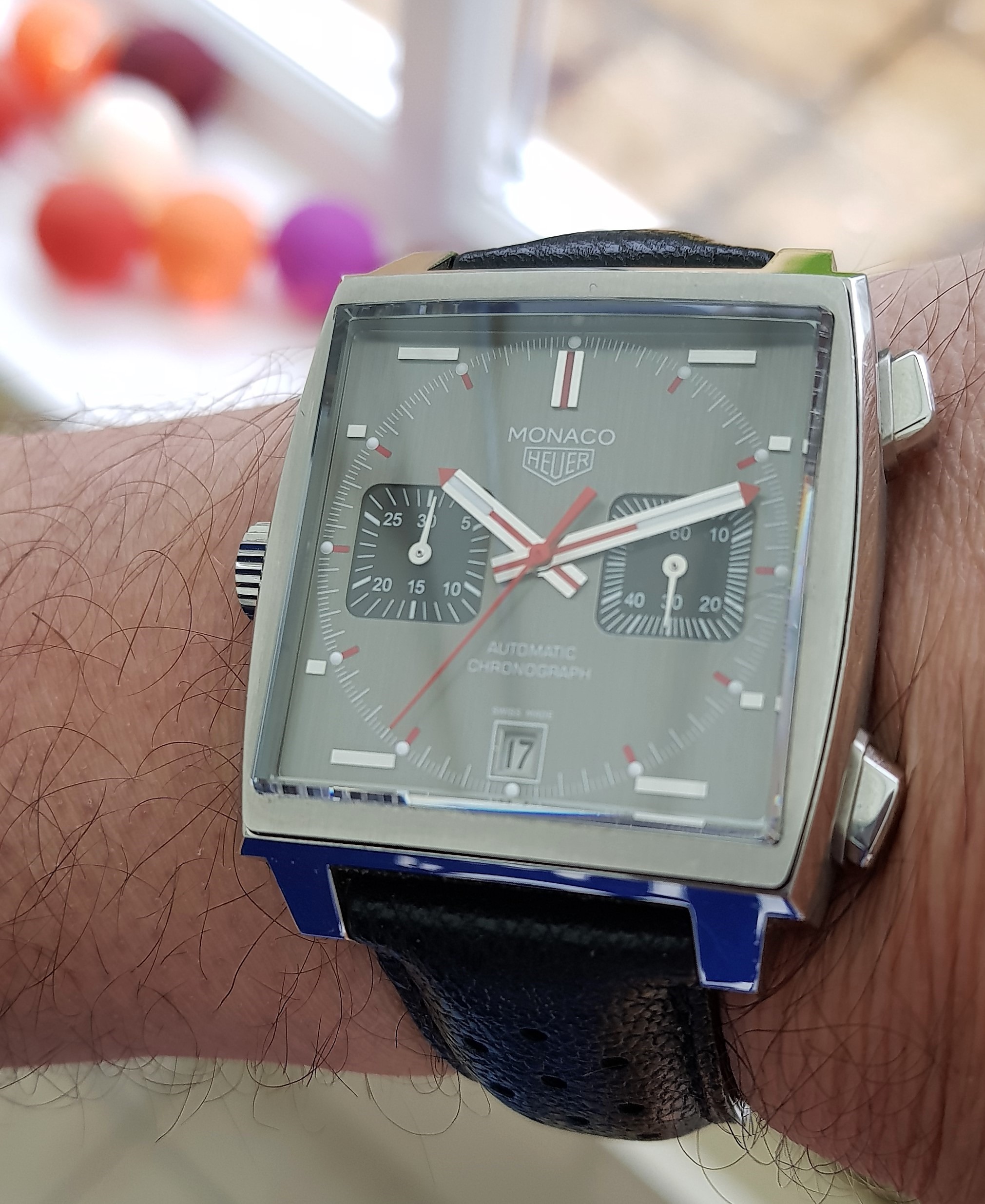 The CAW211B was limited to 1860 pieces, as a celebration of 150 years of Heuer (and 1860 was the year of its founding). Here is the CAW211B next to the production CAW211P (the –A has now moved to another collector…) – it has some subtle differences that can be seen as an evolution from the –A to the –B and finally to the production –P (the hands, for example, on the –B are more like those of the –A, but the dial design is closer to the –P, apart from the obvious colour difference).