Like lots of other brands, watch companies periodically raid their past for future inspiration, releasing new editions of classic watches or simply lifting design ideas from their back catalogue. Omega did it with their 60th Anniversary models, looking to recapture the design of the 1957 original Seamaster, Railmaster & Speedmaster lines. Buying an original-condition CK2915 Speedmaster would set you back a lot of money, so maybe the brands are looking for ways to put vintage style on the wrist of new buyers at a fraction of the price, but still at a healthy profit to the manufacturer (instead of an auction house).
Anyway, in the 1985, Heuer was acquired by TAG to form the now well-known TAG Heuer brand, and in the late 1990s decided to issue some new watches under the Heuer name again – dubbing them as "Heuer Classics", starting with the "1964 Carrera Re-edition".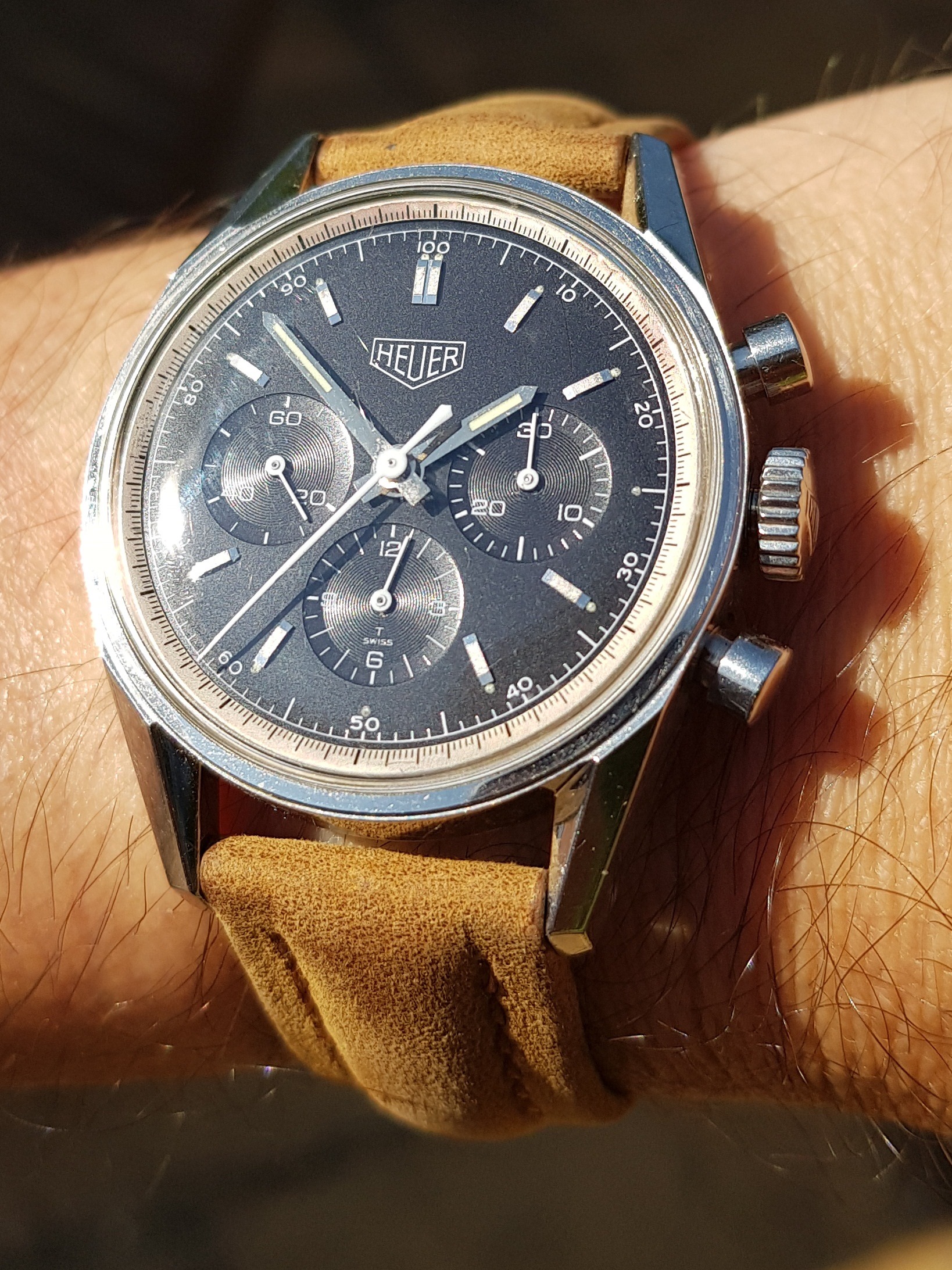 The re-edition was surprisingly faithful to the original 1964 Carrera, except that it didn't have the name on the dial. Apart from that, it's the same size (36mm, small by today's standards), and has the same profile. See the original here.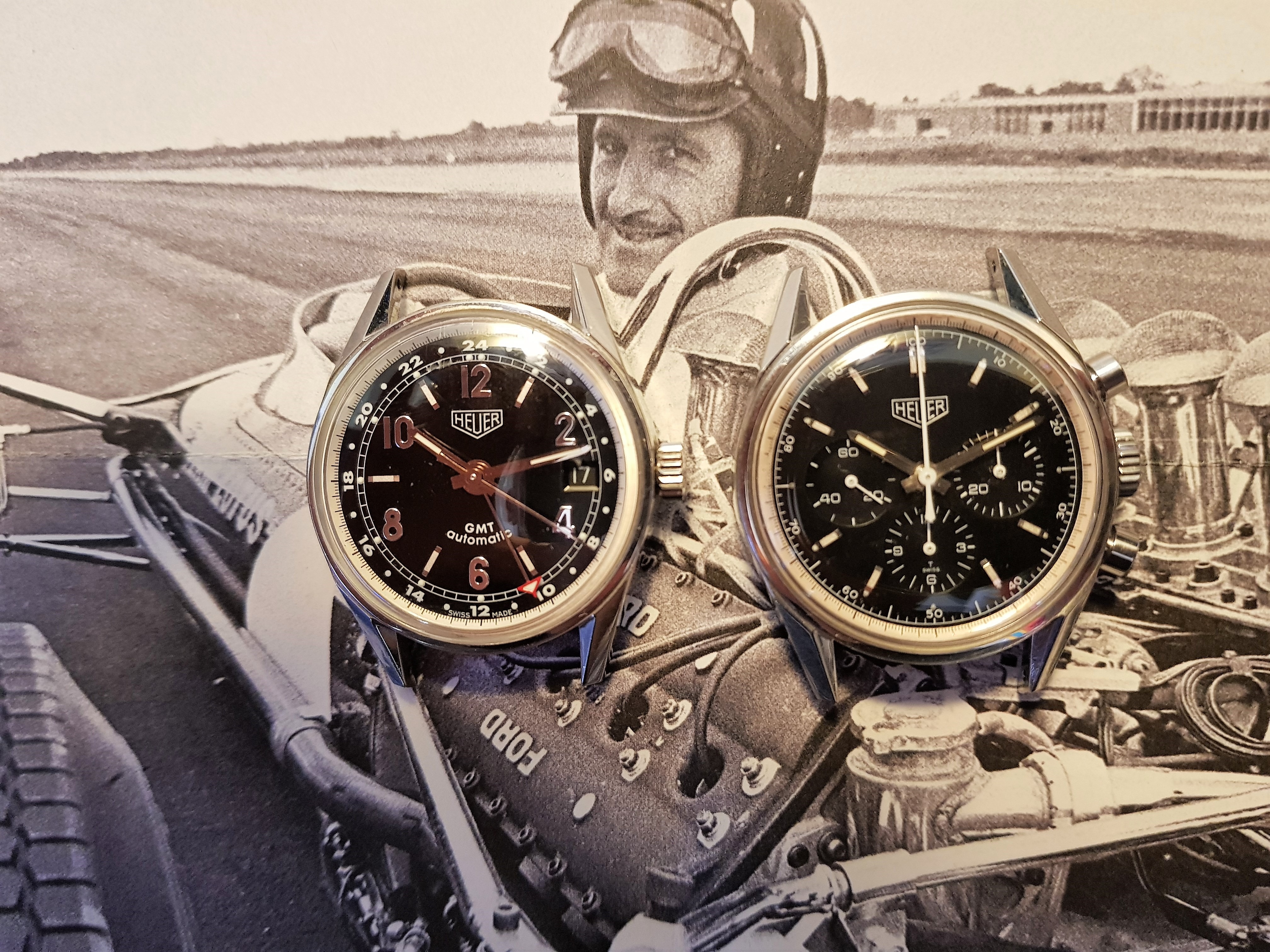 There were other re-editions, in different colours too – above is the CS3111 side by side with a later, "Carrera GMT" (a watch that never existed back in the day but was part of the reissue set).
The movement in the original Heuer Carrera 2447 was a Valjoux 72, essentially the same movement fitted to the early Rolex Daytona, pristine examples of which can cost you more than $1m. For the re-edition, TAG Heuer took the off-the-shelf Lemania 1873 movement, as also used by Omega in the Speedmaster (post 1968, in what Omega cals cal.861). From Chronomaddox, here's a picture of the movement inside the TAG Heuer CS3111: