There's something about Bell-Matics that I can't help myself but collect and evangelise them. The basic premise is, in 1972 (say), if you wanted a watch which would remind you of something, there were no cheapie quartz things to fall back on… so you bought one of a variety of watches with a mechanical alarm. Seiko had a premium range called the Bell-Matic.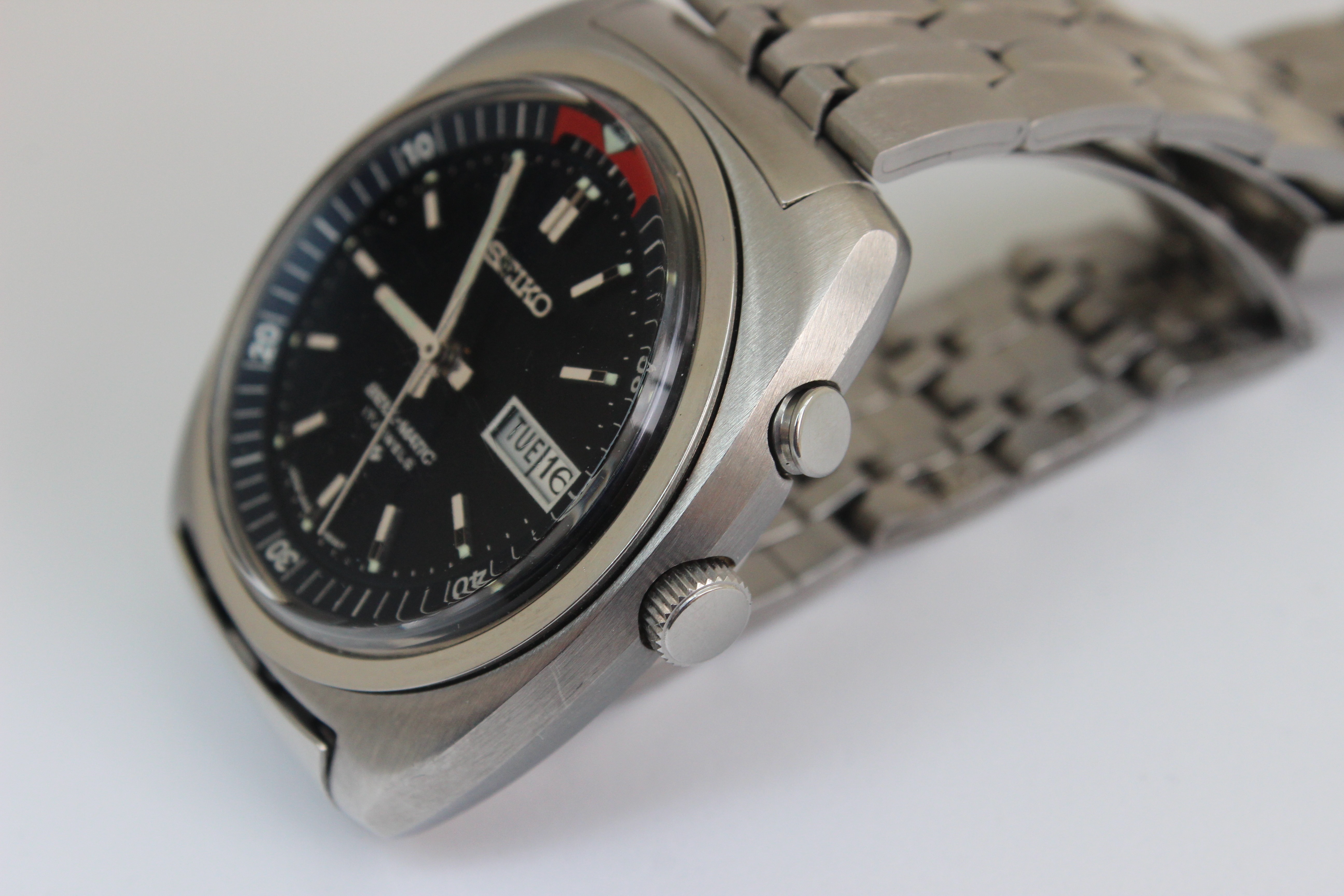 Introduced in Japan in 1966, but popularised outside in the early 1970s, these watches were produced until 1978/79. The timing movement itself is automatic, and the mechanism to ring the alarm is driven by a hand-wound spring – so to set the alarm, you pull the crown out one stop and rotate the outer bezel (with the red marker, in this instance) to point to the time you want the alarm to ring. Push the crown back in, wind it and then pull out the alarm button at the top.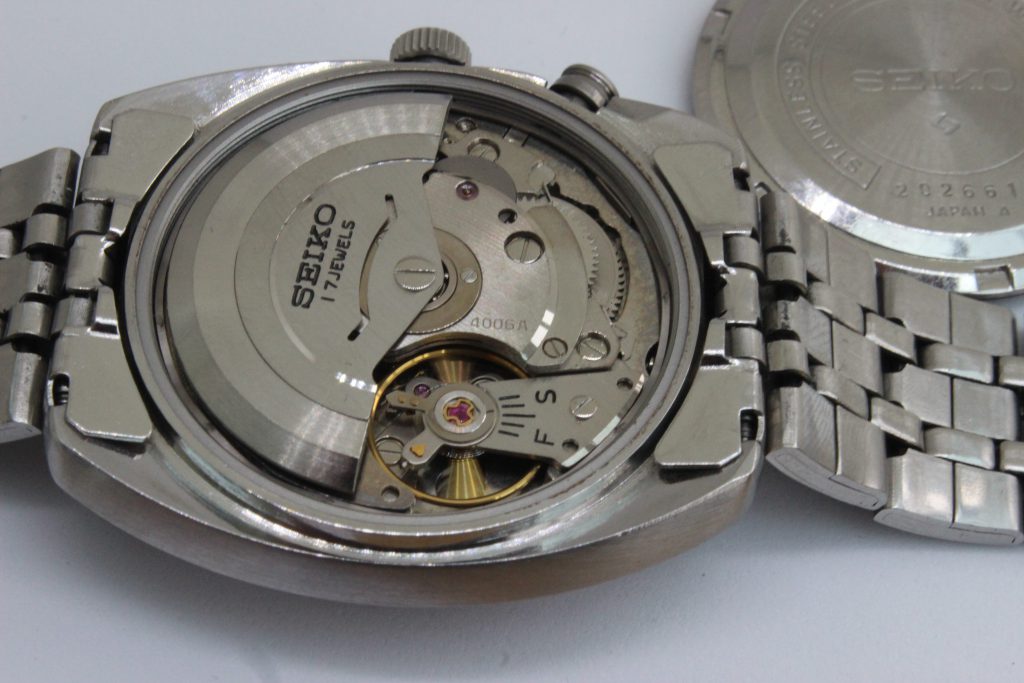 Here's a video of it doing its thing…
This particular watch was a lucky find – described in an auction as "with box and some papers", it came with everything including the original till receipt – clearly a cherished item, sold by Catisfield Jewellery Store, 24 Catisfield Lane, Fareham, on 11th/12th April 1975 for £46.80. A special birthday present for someone, maybe?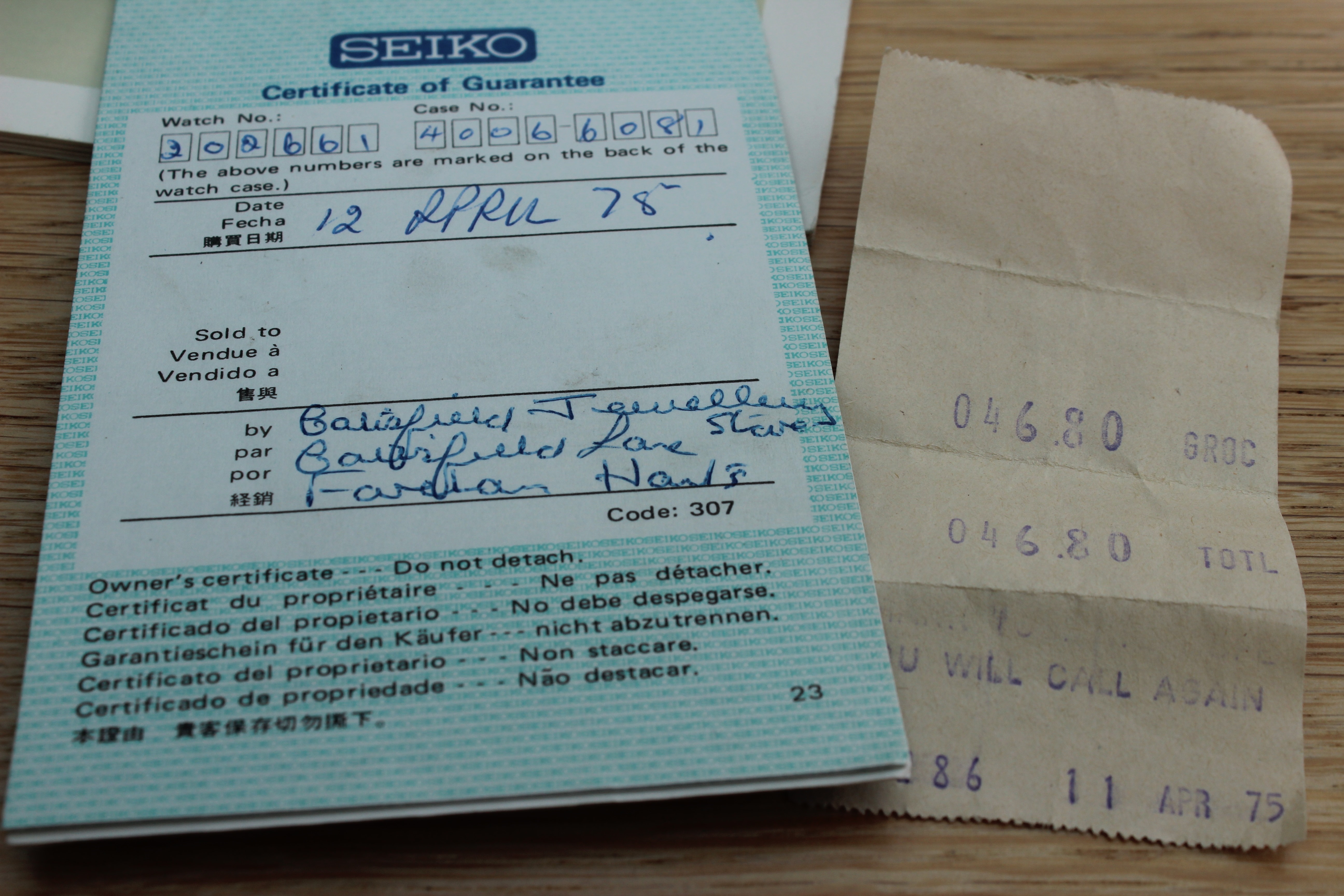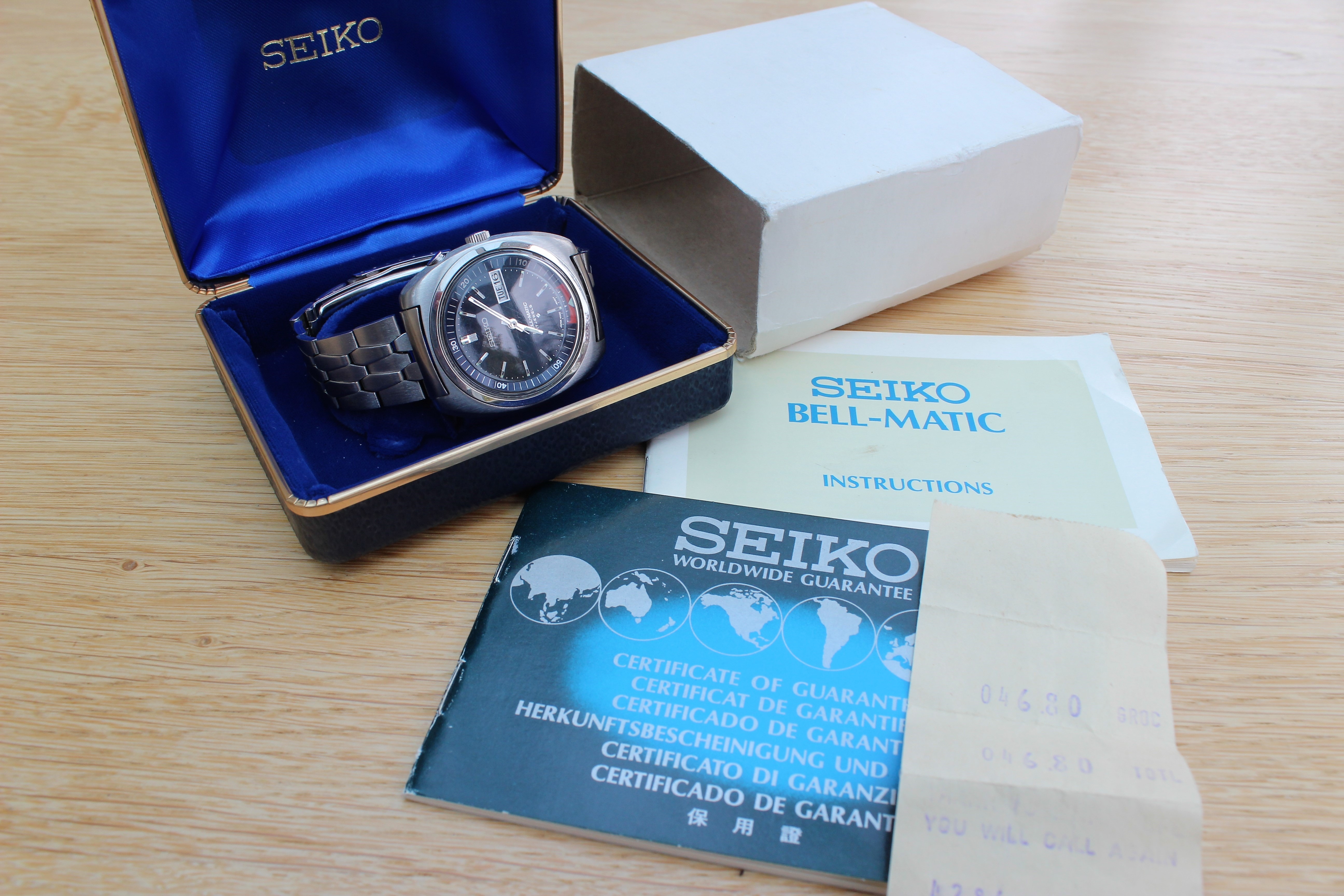 It's hardly been worn, this watch – maybe someone kept all the paperwork and didn't like the watch much so didn't wear it… or they liked it too much to wear it often, who knows…
Although it was sold in 1975, it was produced in October 1972 so may have sat on the shelf for a while in the jewellers.
Here's an entry from the catalogue, supposedly 1973…
(from SCWF | more):
Why is this post entitled, "Bell-Matic #1"? Well, there's more than one of them…