I love Heuer watches – there's something a little off-piste and cool about them. They're most famous for the 3 watches that came out in 1969, all featuring the same automatic movement – one of the first automatic chronographs, that featured in the Carrera, Autavia & Monaco watches.
But they had numerous other watches in the late 1960s and early 1970s, using a variety of hand-wound, off-the-shelf movements from Valjoux, including the relatively short-lived Camaro. It was launched in 1968 to celebrate the Chevrolet Camaro, but when Heuer focussed on the "Chronomatic" models (ie the automatic chronographs), they stopped selling Camaros in 1972.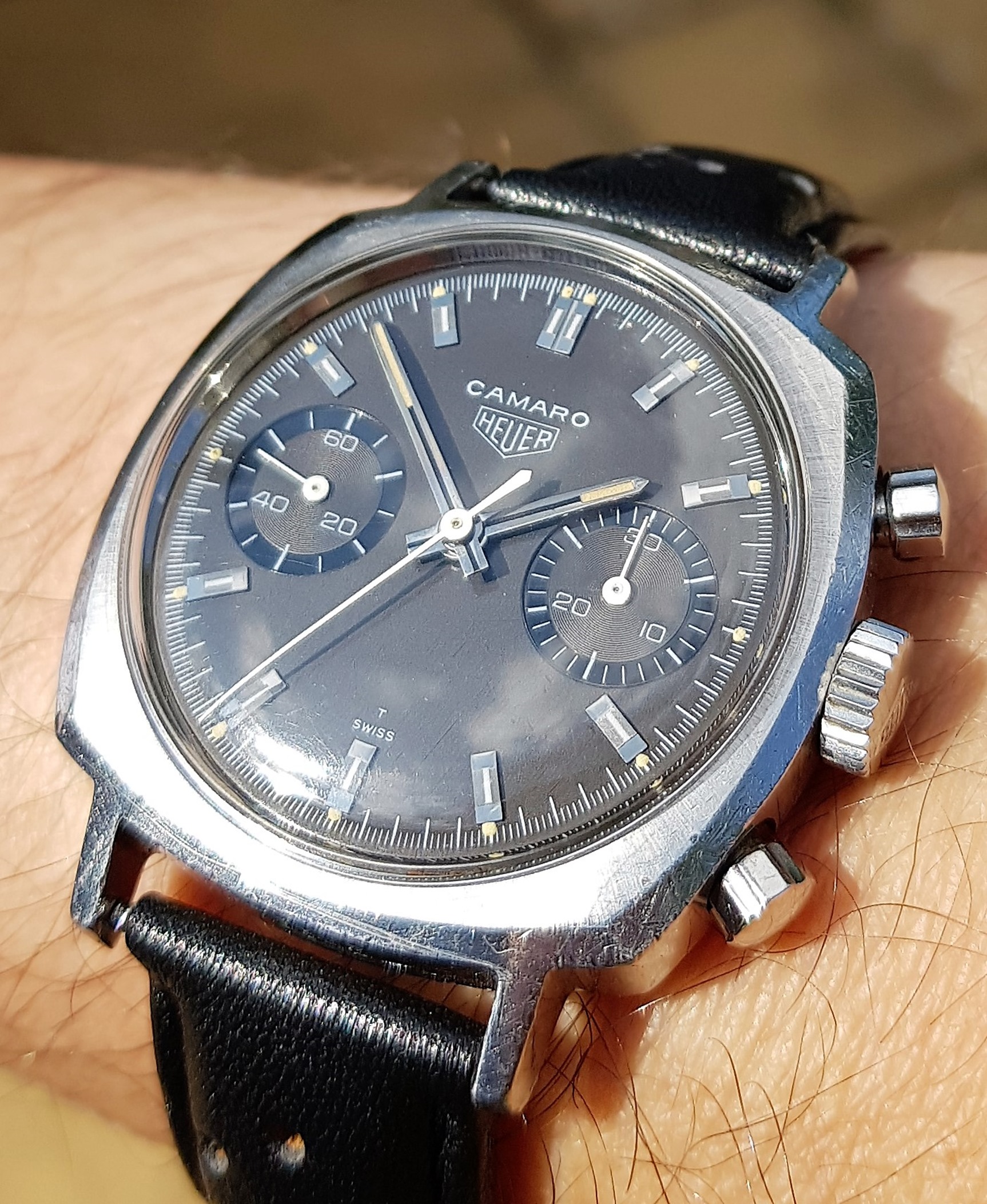 This particular one was bought by a watchmaker from its original owner, serviced and sold to me – it's in very original condition – clearly worn (with the original etched sunburst finish on the "cushion" case just about visible, though it's pretty scuffed) but the dial & hands are, in my view, exceptional. In the sunlight, it looks almost dark brown.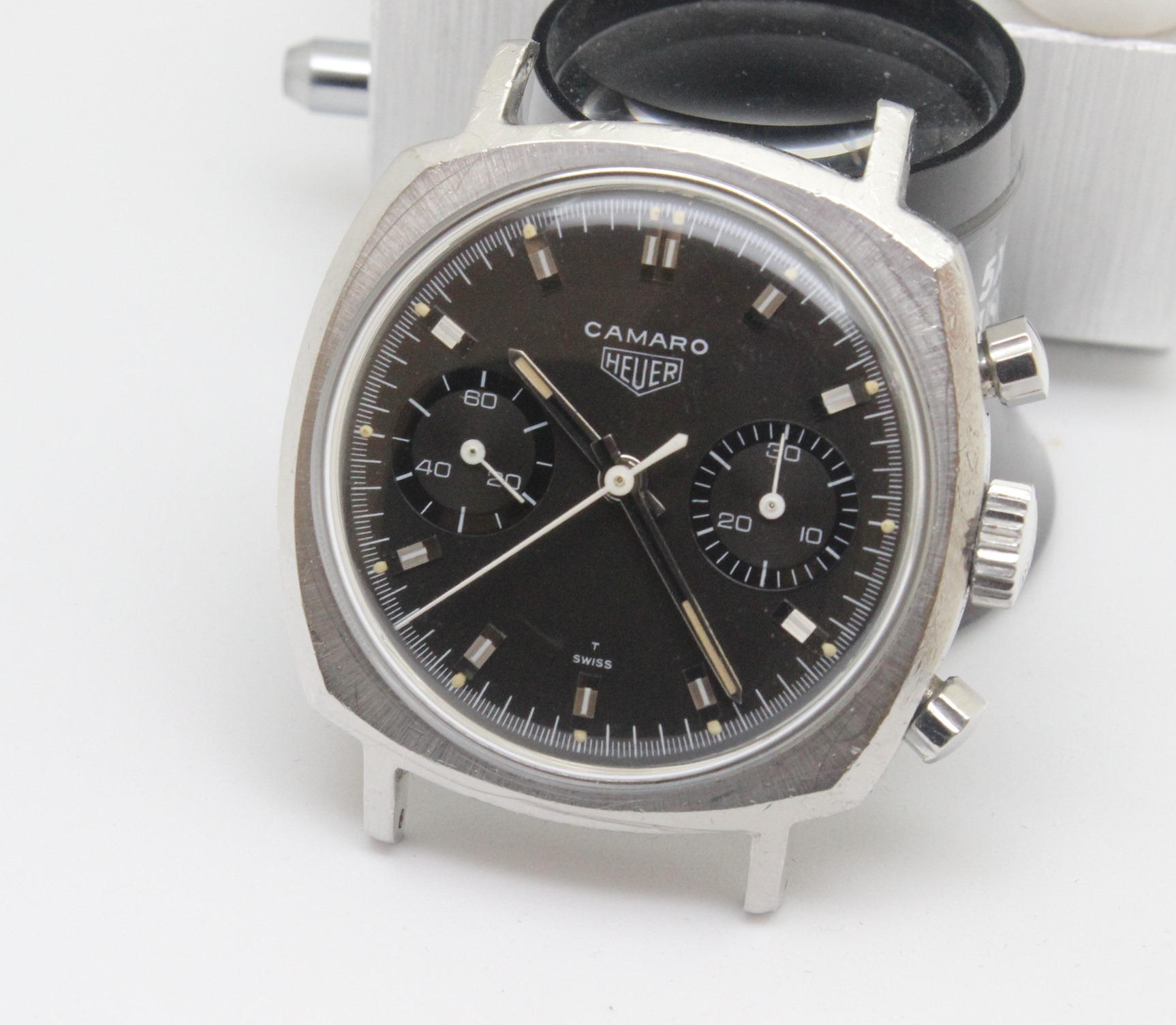 It's a bit of an unusual Camaro in that it's model 73343 N, signifying that it has a black face with no Tachy track on the outside (partnering a similar looking watch which has a Tachy under the crystal, the 73343 NT). It's a successor to the 7743, which looks very similar though has an earlier version of the Valjoyx 773x movement. It's quite hard to date Heuers accurately for age, but I think this is from late 1970/early 1971.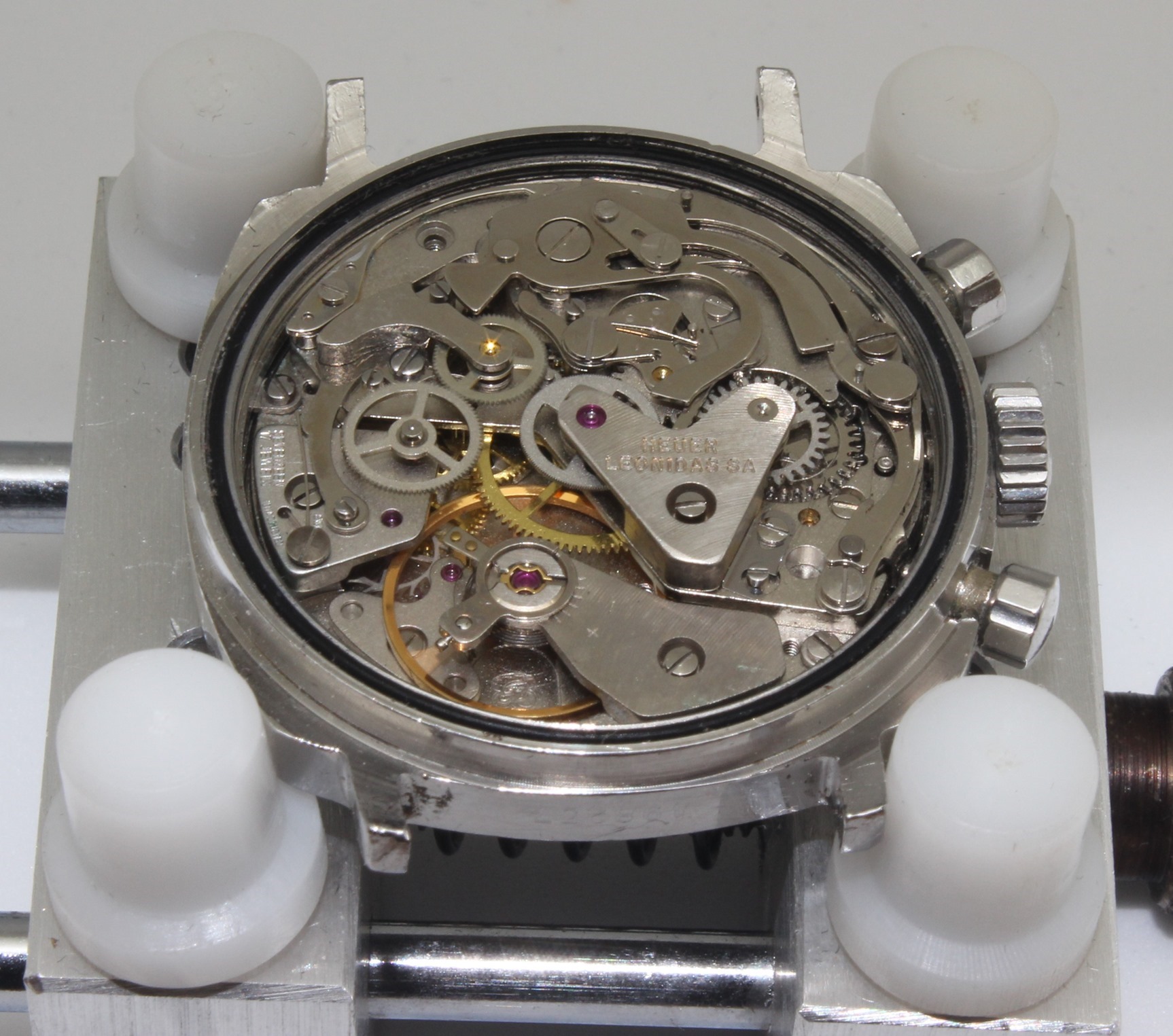 This Camaro has a 7733 movement, one of the last of the family before the automatic 7750 evolution was released, and is still used today (as either the ETA7750 or the generic parts-compatible copy, Sellita SW500).