Another Moon Watch this time from 1974; it's slightly different to the 1971 Speedmaster previously shown, most noticeably that the dial doesn't have a step, and that the 1974 dials don't seem to age in quite the same way – though the hands are a nice yellowy-brown shade, the lume material on the dial is still quite greeny. More details on the differences.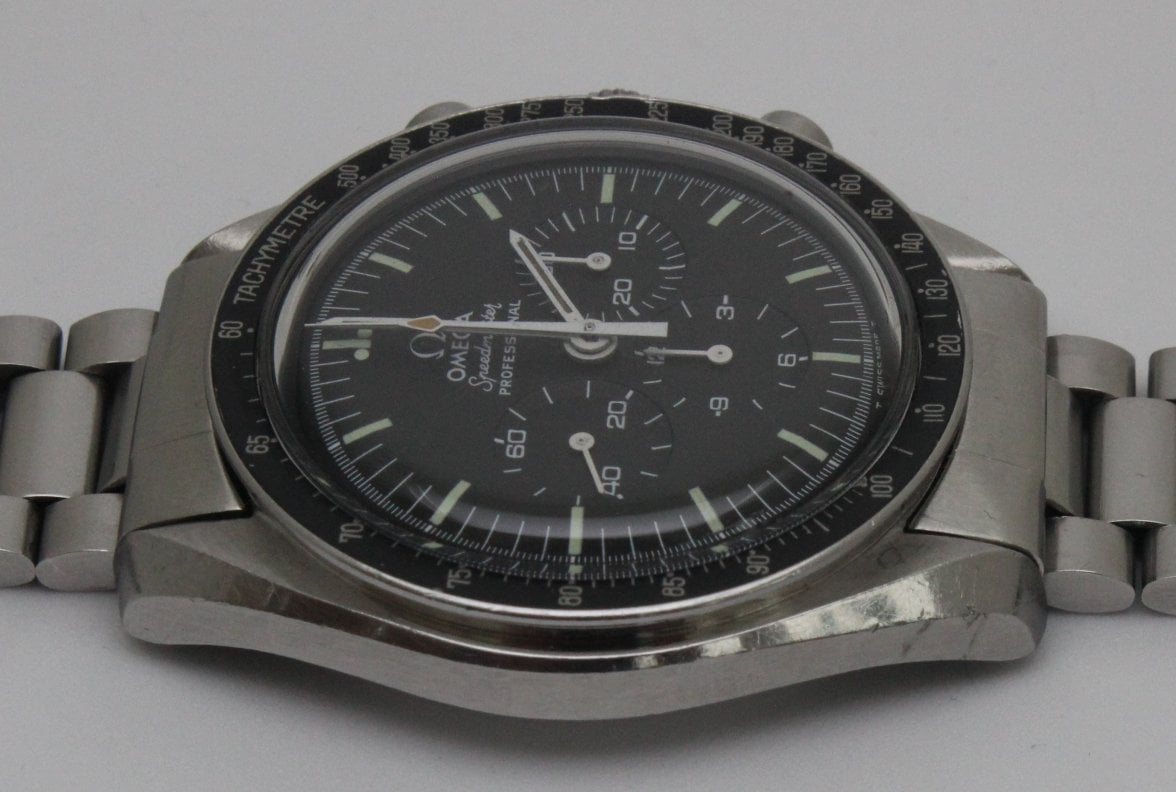 It's by no means a perfect watch, but given its 43 years, I'd forgive a few scars here and there.
And here's the money shot – the movement that makes the whole thing tick
Now sold to the same collector who bought the Mark II. This "selling watches" game is getting almost – almost – as compelling as the "buying watches" one.