This Speedmaster Mark II was a lucky find – it was in a bricks & mortar auction, not especially well described or photographed. I bought it unseen thinking it would be a nice "beater" but when I collected it, I realised just how crisp and nice it was.
It was serviced at Swiss Time Services (aka STS) in March 2014, and I got an Extract of the Archives from Omega – a process that takes about 6 weeks and costs about £100, but it summarises the information that Omega has on the watch based on its movement serial number.
This one was manufactured on 1st October 1974, and was delivered to the UK. It's still on its original bracelet, and the hands & dial are original too. I don't know if the case has been refinished – it wasn't during the service in 2014, and if it has ever been before then it's been exceptionally well done.
The Speedmaster Mark II has the same (calibre 861) movement in the Speedmaster Moon watch from 1969 onwards, and the hands and dial are the same except the dial is flat (rather than domed) and has Mark II on it.
Ironically, if this watch was in a Moon watch case & dial, it would be worth at least double what it is in the lovely Mark II case…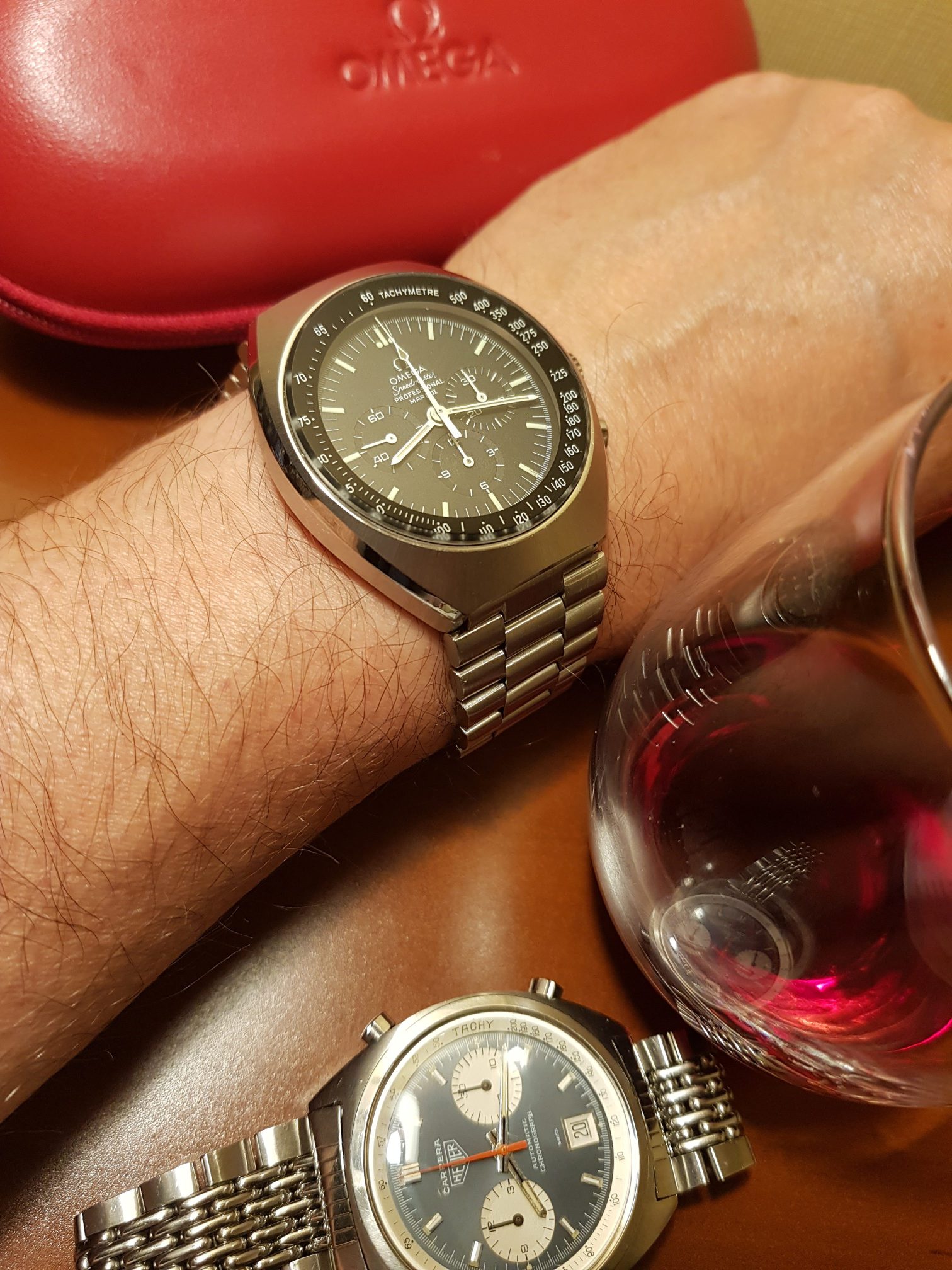 This watch has now been sold.